Thank you for checking the RHDJapan blog once again! There will be no shipments made on Tuesday of next week (Nov 23) as we will be off for Labour Thanksgiving Day (勤労感謝の日 Kinrō Kansha no Hi).
We are now only two weeks left until the annual NISMO Festival at FUJI Speedway!! For those who are fortunate enough to make it to this year's festival and still need to pick up their tickets please let us know and we will do our best to arrange delivery of tickets for you and your group.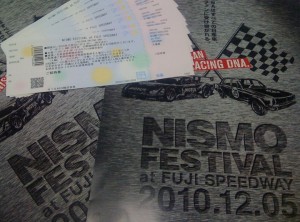 For this Weekends Specials, RHDJapan will extend an additional 6% discount off our regular sale price for the following 8 Brands!!
R-Magic

RS Watanabe

TODA

Suzuki Sport

Zep Racing

TRD

SPOON Sports

Kyo-ei/KICS