Welcome to the RHDJapan blog once again and thanks to those who have participated in our Poll.
We received a great response for our WORK Wheels poll and have decided to put together some campaigns based on the results.
RHDJapan will be including FREE Work Goods with the purchase of any set of the top 5 most popular Work Wheels.
Ranking #1 30%

MEISTER 2-Piece
MEISTER 3-Piece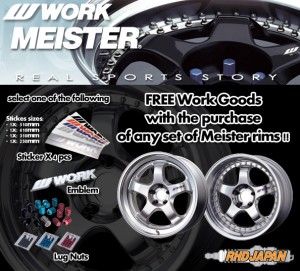 Ranking #2 23%
Emotion CR-Kai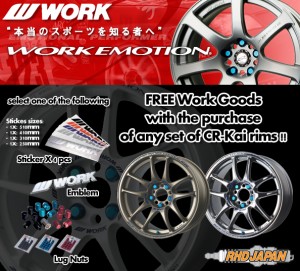 Ranking #3 15%
Emotion XD9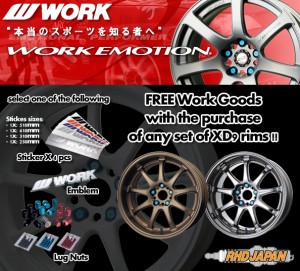 Ranking #4 11%
VS-XX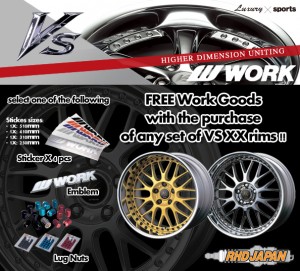 Ranking #5 9%
VS-KF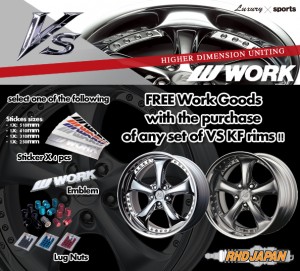 If interested please contact Patrick directly at antell@rhdjapan.com with your exact specs for pricing and lead time information.