Welcome back to the RHDJapan blog. After the many vehicle specific campaigns and campaigns for very select products, this campaign will cover just about any vehicle that RHDJapan provides parts for.
This campaign will be for a 40% discount on any HKB Sports boss kit/hub adapter when purchased along with any combination of steering wheel and shift knob.
You can choose between any of the dozens of different steering wheels and shift knobs that are already listed on the RHDJapan site.
The additional discount will be applied after one item per each category is added to the shopping cart.
Follow the links below and use the pinpiont search to refine the results.
HKB Sports Boss Kit/ Hub Adapters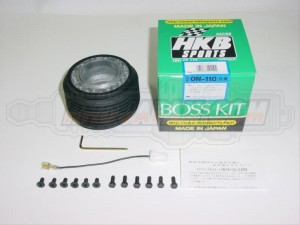 Offer is not available for other items in the same categories (i.e. Horn Buttons, Shift/E-Brake Boots, Spinner Knob, etc)
This campaign cannot be used in conjunction with any other of campaigns.