Hello from Tokyo and the RHDJapan team!! Nov the 23rd will be 勤労感謝の日 (Kinrō kansha no hi) which is another National Holiday in Japan. The holiday is designed to give thanks to one another and to commemorate labor and production. The RHDJapan team will be away from the office in observance of this holiday.
While giving thanks and praise we will be sure to our many supportive customers across the globe in mind and would also like to extend a big campaign at the opening of the Holiday Season.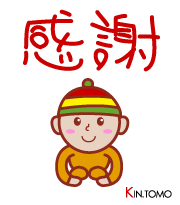 感謝=Kansha=Gratitude
Along with a new batch of FREEBIES being prepared, many other on going campaigns and other big days such as Thanksgiving and Black Friday coming up we would like to make this a very special batch of Weekend Specials that will be extended for the next 10 days with a massive increase in brands.  Providing 10 days will allow for enough time to search out and compare items, shop around and organize wisely while taking advantage of this great offer.
After a year of ups and downs we have continued to push to improve all aspects of the RHDJapan services. We would like to extend our gratitude for all the customers that have continued to support us and the services provide. With this campaign we are extremely confident that we can provide you with the best overall shopping experience for JDM parts.
Add any of the items to your shopping cart to get the shipped total to you doorstep!
5Zigen
Aimgain
Alex Motorsports
Apexi
AutoExe
Blitz
Buddy Club
Colt Speed
Fujita Engineering/FEED
Fujimura
Fujitsubo
J's Racing
JIC Magic
Kakimoto Racing
Kansai Service
Knight Sports
M&M Honda
MINE's
Mugen
NAPREC
Odula
Optional Howa
ORC
Phoenix's Power
Power Craft
Power House Amuse
Power Enterprise
R's Racing Service
R-Magic
RE-Amemiya
Revolution
S2 Supra Style
SPOON Sports
SSR
STI
Subaru OEM
Sun Line Racing
Super Made
Suzuki Sport
SYMS
Tanabe
TOM's
Top Secret
Tracy Sport
TRUST/GReddy
URAS
WORK Wheels
Yashio Factory
All discounts will also be applied to the many Clearance Items
Campaigns
TEIN Coilover Campaign ~While supplies last
TRUST LS-Spec Intercooler Campaign ~Dec 26
RALLIART Discontinuation Sale~2012
KTS Fall Campaign ~NOV 29
Work Wheels Campaign ~NOV 29
Project Mu Brake Pad Campaign ~Dec 14
SFIDA Brake Pad & APP Brake Line Campaign~2012
APP HID Lighting Campaign~2012
All Parts HKS Campaign ~2012
All Parts Nagisa Campaign ~2012
Charity Campaigns