Hello from the RHDJapan team and welcome to the blog. With the Tokyo Auto Salon now out of the way all the manufacturers are back up to speed, apologies for any small delays that you may have experienced during the Holiday Season during the Tokyo Auto Salon. With all the coverage from different media outlets we have continually been updating the RHDJapan Facebook Wall with new product information, picture sets and videos. We feel that we have been able to bring the event to the many enthusiasts around the globe that could not attend in person. Thanks to all that have liked and commented on the many different posts made.
We will have a very special FREEBIE session setup when we reach 20,000 fans!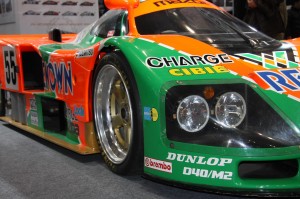 Finally got to see the legendary 787B in person!
Like we do everyweek at this time we will be listing the select brands that will be on special for the whole weekend plus Monday. An additional 6% discount will be applied to any parts from any of the manufacturers listed below. These specials end at 9:00am next Monday!
Additional Discount will also be applied to any clearance items found for these manufacturers!
Campaigns:
Charity Campaigns
Un grand bonjour à tous de  la part de toute l'équipe de RHDJapan et bienvenue sur notre Blog! Maintenant que le Tokyo Auto Salon est derrière nous, tous les fabricants sont de retour à leur vitesse de croisière, toutes nos excuses encore pour les petits retards qui ont pu être occasionnés au cours de cette manifestation. Avec toutes les sortes de couvertures proposées par différents médias nous avons pu mettre à jour continuellement le mur FaceBook de RHDJapan avec des nouvelles toutes fraiches sur les nouveaux produits, photos et vidéos à l'appui. Nous avons réussi à apporter l'événement tout autour du globe à ceux qui ne pouvaient être présents. Nous tenons à remercier tous ceux d'entre vous qui ont liké et commenté les différents posts que nous avons pu faire. Et nous sommes également extrêmement heureux de vous annoncée la venue prochaine d'une toute nouvelle série de FREEBIE pour célébrer le fait que nous ayons maintenant atteint le cap des 20,000 fans!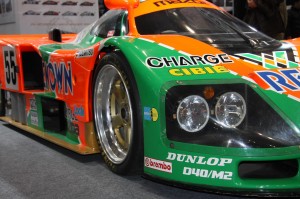 Nous avons enfin vu en personne la légendaire 787B!
Comme nous le faisons toutes les semaines à la même heure, voici venue la liste des marques que nous avons sélectionnées pour cette promo traditionnelle. Une remise supplémentaire de 6% est appliquée à l'ensemble des articles de l'ensemble des marques ci-dessous! Ces promos prendront fin Lundi à 9:00 am, heure de Tokyo.
La remise supplémentaire s'applique également à tous les articles en Liquidation de ces même fabricants!
Offres en cours :
Offres caritatives