A great campaign for those looking to upgrade the turbine kit. Scroll through the link to find the qualifying items with the orange icon for more details!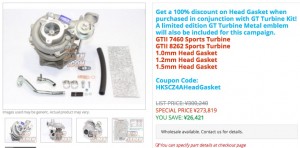 Tagged as: 1JZ-GTE, 4G63, CN9A, CP9A, CT9A, CZ4A, Evolution, GT Turbine, GTII, HKS, Lancer, R35, Turbine Kit
Comments Off
HKS Supercharger Campaign has started up, click link to see which items qualify and click the items with the Sale icon to see the details!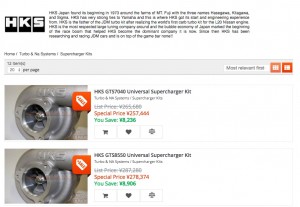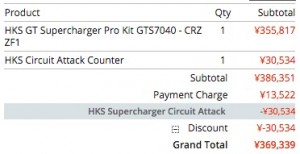 Tagged as: AP1, BRZ, CPV35, CRZ, Fairlady Z, GRS184, GSE21, gt supercharger, HKS, Lexus, S2000, super charger, VQ35, VQ35DE, Z33, ZC6, ZF-1, ZN6
Comments Off
Receive an additional discount with extra bonus points for a limited time frame on TEIN Suspension!