Seasons Greetings from the RHDJapan blog. As we start the last month of the 2016 season also come the Holidays and annual Tokyo Auto Salon. This combination tends to have a bigger impact on the schedules for the manufacturers. Although orders tend to go smooth the leadtime for parts can also be impacted. For time sensitive orders please check the Holiday Schedule
.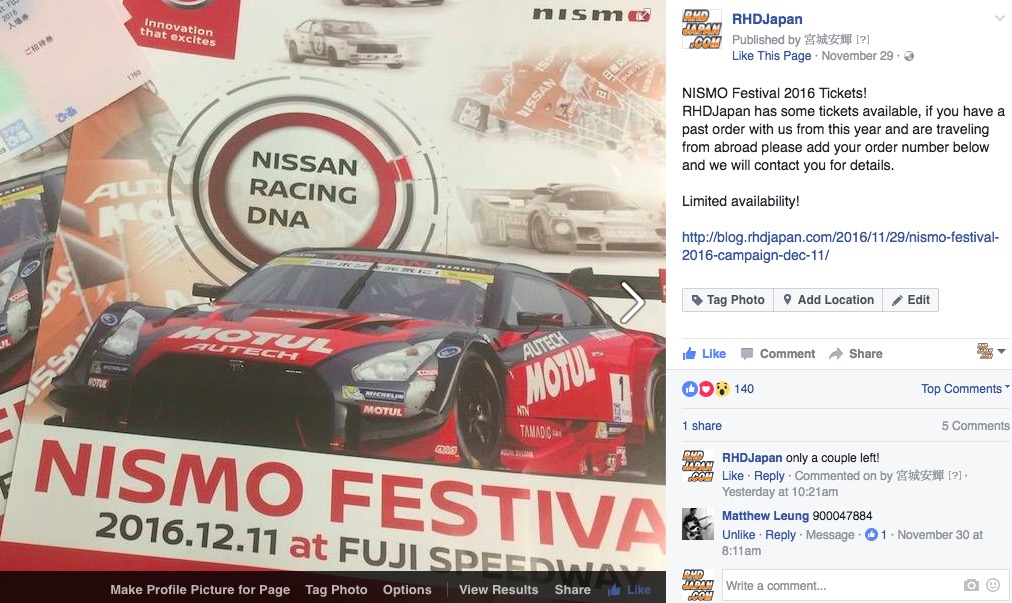 Coming to NISMO Festival 2016?
This week we have introduced the following campaigns:
Don't forget about the 8% Discount on all OEM parts listed on the RHDJapan site and 8% Discount on all Wheels listed in the RIM Store  and Super Rare last production of the Omori Factory LM GT4 Wheels still available!
This weekend all the brands below will have atleast 6% additional discount! Brands marked in Orange will also have an additional discount applied when purchasing more than one item at a time. Not all items apply, If items qualify additional discounts will automatically be applied at checkout.
Coupon Code: WeekendSpecials
Other Campaigns listed will have an increased discount or offer:
Campaigns:
SARD Torsen Racing LSD Campaign
These other campaigns will be ongoing with lots of availability.
SARD LMGT Engine Oil Campaign
KAAZ LSD & Oil Campaign ~Supplies Last
APP Brake Fluid Campaign