Greetings from the RHDJapan blog and team. With the beginning of the New Year also comes the annual Tokyo Auto Salon. This very special batch of weekend specials will pay tribute to the many different manufacturers/shops that year in and year out relentlessly work to make the Tokyo Auto Salon the absolute best event dedicated to the JDM enthusiasts.
As we have been putting all of our efforts in processing as many orders as possible we were unfortunately unable to make it out and get coverage this year.
In addition, Monday the 13th will be 'Seijin-no-Hi' or Coming Of Age Day which another National Holiday and this batch of specials will be extended one extra day until Tuesday Morning!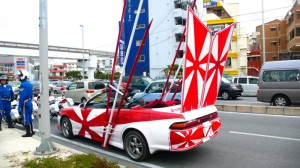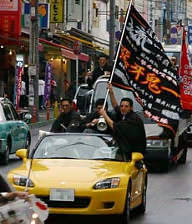 On this special day there are ceremonies for the youth turning 20 as they become adults. Some people like to use this day as a last opportunity to bend the laws as a last salute to the rebellious youth. Anyway, congratulations to all that are turning 20 this year!
Add any of the products from any of the 70+ manufacturers listed below to your shopping cart to get the additional 6% discount applied along with the total shipped price to your location!
ACRE
ADVAN
AIMGAIN
AUTO Craft
AutoExe
BBS
BLITZ
BRIDE
BRIDGESTONE
C-WEST
Car Modify Wonder
Car Station Marche (J-Speed)
CBY
Cockpit
Colt Speed
Cusco
D-Max
DEE's Club (Option, G-Works, Drift Tengoku, etc)
DEFI
Dixcel
Ducks Garden
ENDLESS
ENKEI
EXEDY
Fortune
Final Konnexion
Fujita Engineering (FEED)
FUJITSUBO
HKB Sports
HKS
G-Corporation
Ganador
Garage Defend
Garage G-Force
Garson
GP Sports
Hasepro
HKS
HPI
IMPUL
J'S RACING
JUN Auto
JUNCTION PRODUCE
Kansai Service
Kazama Auto
Kids Heart
KTS
KYO-EI/KICS
Luxer1
Maroya
Masa Motorsports
Mazda
MINE's
Mugen
NISSAN
NISMO
NGK
OKUYAMA
ORC
Pit Road M
Phoenix's Power
Power House Amuse
Project Mu
R-Magic
RAY's Engineering
RAYBRIG
RE-Amemiya
RE-Wing
SAMCO Sport
SARD
SCOOT
Sessions
ST Garage
STI
Subaru
Superior Auto Creative
TEIN
Tommy Kaira
Top Secret
Toyota
TRD
TRUST GReddy
WEDS
URAS
VEILSIDE
VERTEX / Car Make T&E
Voltex
Work Wheels
Yokomo
Zero-1000/Top Fuel