Hello from the RHDJapan blogspot. This week we have more great campaigns and major announcements. With two major new stores developed specifically to better provide parts that require a different platform.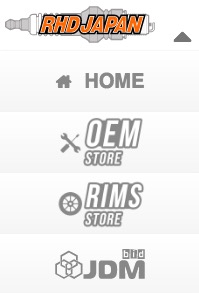 These new stores include the Rim Store and OEM Parts store in which a solid 8% discount will be applied!
In addition the first calendar campaign of the season starts with Mugen, stay posted for more to come! For the first time we have been able to run a campaign for the premium aeroparts manufacturer, Varis. Improved pricing and a extra Bonus Point campaign is available on all HKS Clutch Kits
This batch of Weekend Specials includes everyone's all time favorite brands, the Works Manufacturers with some special guests. Brands marked in Orange will also have an additional discount applied when purchasing more than one item from the manufacturer. Not all items apply, If items qualify additional discounts will automatically be applied at checkout.
Monster Sport (formerly known as Suzuki Sport)