Greetings once again from Tokyo. This blog post will include the last batch of weekend specials for November 2010.
There a couple of exiting weekends lined up over the next two weekends including the Toyota Motorsport Festival this Sunday and the NISMO Festival next weekend at the world famous FUJI Speedway!!
For those who are fortunate enough to make it to this year's Nismo Festival and still need to pick up their tickets please let us know and we will do our best to arrange delivery of tickets for you and your group.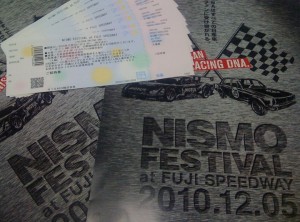 For this Weekends Specials, RHDJapan will extend an additional 6% discount off our regular sale price for the following 7 Brands!!
C-ONE Motorsports

MUGEN

TODA

Suzuki Sport

Superior Auto Creative

Top Secret

ZELE International