For this Weekends Specials, RHDJapan will extend an additional 6% discount off our regular sale price for a mix of 12 great brands.
The majority of the companies are more difficult to locate outside of Japan manufacturers need no introduction
Use the new and improved pin-point search function for finer tuned searches.
Major Brands that need no introduction:
A great high quality manufacturer focused on keeping it cool
Billion
High-quality & low-cost Boss Kits/Hub Adapters available for just about any JDM vehicle!
HKB Sports
Looking to convert a Lancer EVO or Impreza to a drift machine?
Watanabe Service
A great balance of quality and low-price for the budgeted drifter
GT-1 Motorsports
Another high-quality manufacturer just out of the mainstream specifically for the Mitsubishi crowd.
Colt Speed
Congratulations to Midori who has just finished a shop renewal with a new bay and climate controlled engine building room.
One of few remaining shops in the Kanto region that can still build high output RB26 engines.
Midori Seibi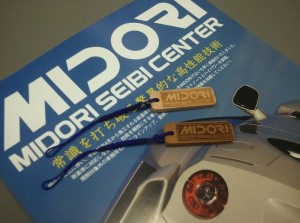 Midori Seibi Original Key Chain/Phone Strap available with any Midori Seibi orders this weekend! Please add 'MidoriGoodie' into the comment section at checkout.
Also commonly referred to as Carbing, Okuyama has a variety of suspension parts for just about any of the popular sports cars out of Japan.
Okuyama
The legendary Tommy Kaira, one of the only companies that have done signature series machines with the automobile manufacturers!
Tommy Kaira
Improve performance on just about any JDM engine that has ever been produced with the massive variety of high-grade plug cords
ULTRA
In addition to the weekend specials we have a 40% discount available on the following
MOMO DRIFTING Steering Wheel!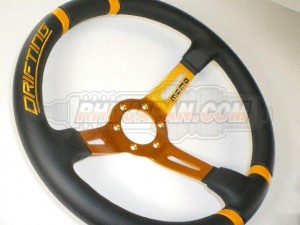 COUPON CODE : FBMOMODrift