In this campaign a FREE set of pads will be included as a service with the purchase of any of the ENDLESS Brake Kit!
The additional shipping costs for the pads will also be covered by RHDJapan.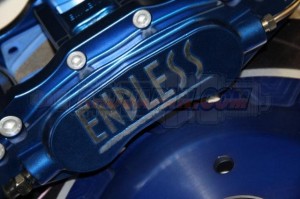 You can choose to have two sets of the same spec pads or go with two different pads for different driving applications.
When checking out from the site please add the pads that you would like into the comments section at checkout (i.e CC-X 1 set & Type-R 1 Set, SSM X 2 sets, etc)
Check the following link to see all of the brake kits available on the site and use the filter to narrow down to see the applications for your vehicle.
Endless Brake Kits on RHDJapan Site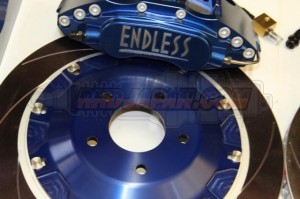 If there are other kits that you are interested in which are not listed please contact us with the part number for the kit that you are interested in for pricing.
Cette promo vous propose un jeu de plaquettes ajoutées gracieusement à votre colis pour tout achat d'un kit de frein Endless!
Les frais de transport supplémentaires occasionnés par les plaquettes sont également pris en charge par RHDJapan.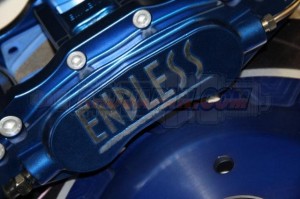 Vous pouvez choisir ou d'avoir deux jeux identiques de plaquettes ou deux jeux différents selon l'application que vous souhaitez en faire.
Lorsque vous procédez à la commande sur le site, merci d'ajouter dans la section des commentaires les plaquettes que vous désirez (ex : CC-X 1 set & Type-R 1 Set, SSM X 2 sets, etc)
Faites un saut sur le lien ci-après pour voir l'intégralité des plaquettes disponibles, et utilisez les filtres pour restreindre les recherches à votre véhicule.
Endless Brake Kits on RHDJapan Site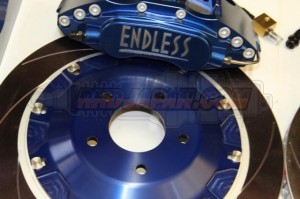 Si vous étiez intéressé par un autre kit que ceux listés, n'hésitez pas à nous contacter directement par mail et si possible avec le numéro de référence de l'article qui vous interresse, de là, nous nous occupons de tout!In questa strepitosa offerta un kit completo delle Pastiglie freni della Endless verrà incluso GRATUITAMENTE assieme all'acquisto di qualsiasi kit Freni della stessa Endless!!
Inoltre, anche le aggiuntive spese di spedizione delle pastiglie freno saranno in OMAGGIO per tutti voi!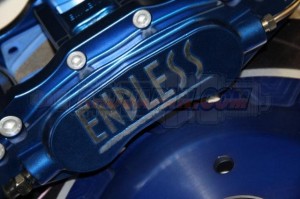 Avete liberissima scelta di avere due set pastiglie dello stesso tipo oppure due set differenti, questo per permettervi la massima libertà di applicazione a seconda delle vostre esigenze.
Durante il checkout per il kit Freni, è sufficiente che indichiate nello spazio note, ad esempio "CC-X 1 set & Type-R 1 Set" oppure "SSM X 2 sets".
Utilizzate questo link per visualizzare tutti i kit freni della Endless presenti nel nostro sito:
Endless Brake Kits on RHDJapan Site
Potete utilizzare i vari Filtri disponibili per ridurre la ricerca esattamente per il kit freno o veicolo di cui avete bisogno.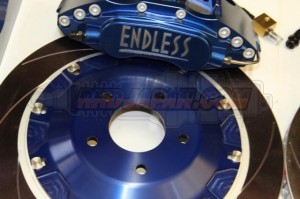 Se vi fossero altri kit freni della Endless a cui siete interessati ma non li trovate all'interno del nostro sito è sufficiente che ci contattate con il codice Endless del Kit freni a cui siete interessato e provvederemo a darvi tutte le informazioni su disponibilità e prezzi.
Per qualsiasi informazione contattate liberamente Amon in Italiano a questo indirizzo: support@rhdjapan.com
A presto con grandi nuove offerte dalla vostra affezionata RHDJapan!!