Welcome to the RHDJapan blog. In appreciation we will be releasing some super special pricing here on the blog in addition to our RHDJapan FB page. Please remember to check the blog and join us on our FB page for these offers!
 Tomei Oil Filler Caps 35% Off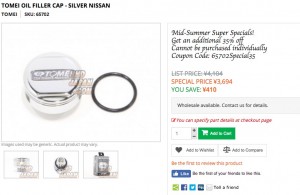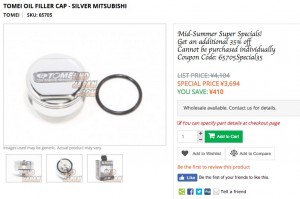 Offer valid until the message in the listing disappears!