Welcome to the RHDJapan blog. This year Japan's Golden Week holidays will be extra long and extra special. Starting from the 27th of April with ongoing holidays extending to the 6th of May. In addition, with the abdication of the Emperor we will be stepping into a new era starting May 1st.
RHDJapan will be adding one shipping day on Saturday the 27th to help clear processing orders. The next shipping day will be on the 7th of May. All shipping companies will completely shut down from April 28 to May 6.
Effective immediately standard processing time frame of 3~10 working days will change to 3~20 working days until Golden Week finishes (May 6).  For items stated as made to order on the site will be processed as normal with the stated time frame +10 working days until Golden Week finishes. Please understand that there will be a slight delay on orders at this time.For any items that are backordered beyond this time frame customers will be informed via a ticket with exact date information prior to processing the order.
This batch of Weekend Specials will extend throughout the whole Golden Week Holidays!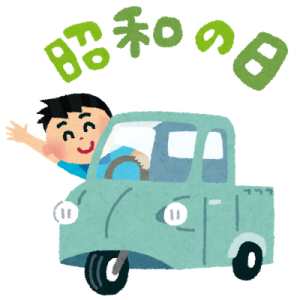 Golden Week starts off with Showa Day referring to the Showa Period which ended 31 years ago. Showa was proceeded by the Heisei era which will officially end as the Reiwa era begins May 1st.  The Showa period marks some of the great JDM classics and finishes with some of the most memorable vehicles of the late 80's. Heisei started off in 1989 which is synonymous with some of the most iconic Japanese sports cars to this day, often referred to the JDM golden era.
This Golden Week we will remember the Showa, say good bye to Heisei look forward to the new horizon of Reiwa.
Get Additional 6~% discount ~May 7 08:30JST
with any of the Coupon Codes listed below:

Coupon Code: ShowaStrong
Coupon Code: GoodByeHeisei
Coupon Code: ComeonReiwa