Welcome to the RHDJapan blog. With this post we will introduce the first batch of Weekend Specials for the last month of 2010.
We hope that those who are on the way to Japan for the NISMO Festival have a great time!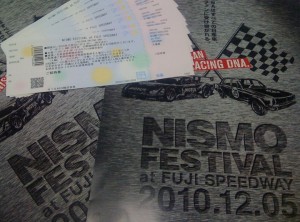 For this Weekends Specials, RHDJapan will extend an additional 6% discount off our regular sale price for the following 10 Brands!!
HKB Sports

J-Speed

KEY's Racing

Moon Face

STI

Suzuki Sport

TODA

Top Secret

URAS

Yashio Factory
RHDJapan is also having specials on SSR Rims ! Purchase any set of SSR, Vienna or Speed Star rims with RHDJapan and receive a Tanabe Trainer FREE with the purchase!!
If interested please send Patrick a message with your full wheel specs for lead-time and pricing information.