Welcome to the RHDJapan blog once again and thanks to those who have participated in our Poll.
We received a great response for our WORK Wheels poll and have decided to put together some campaigns based on the results.
RHDJapan will be including FREE Work Goods with the purchase of any set of the top 5 most popular Work Wheels.
Ranking #1 30%

MEISTER 2-Piece
MEISTER 3-Piece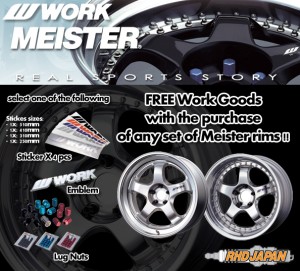 Ranking #2 23%
Emotion CR-Kai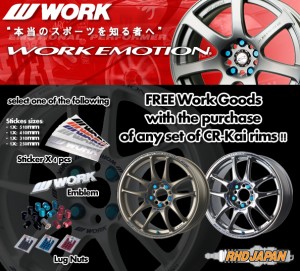 Ranking #3 15%
Emotion XD9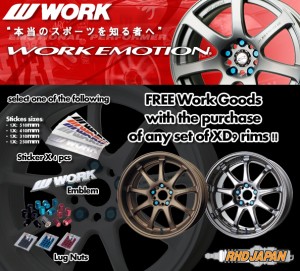 Ranking #4 11%
VS-XX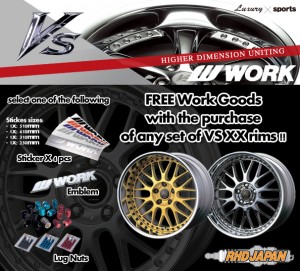 Ranking #5 9%
VS-KF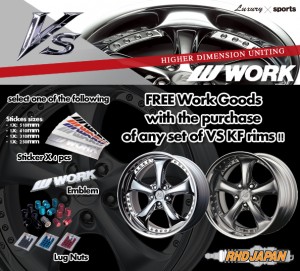 If interested please contact Patrick directly at antell@rhdjapan.com with your exact specs for pricing and lead time information.Bienvenue à tous une fois de plus sur le Blog de RHDJapan, et nous remercions tous ceux d'entre vous qui ont participé à notre sondage.
Nous avons eu beaucoup de réponses pour notre sondage WORKS Wheels et avons décidé de rassembler quelques offres sur la base de ces résultats.
Ainsi RHDJapan va inclure des produits Works gratuitement pour l'achat d'un jeu de jantes parmis les 5 les plus populaires de chez Work Wheels.
#1ère place 30%

MEISTER 2-Piece
MEISTER 3-Piece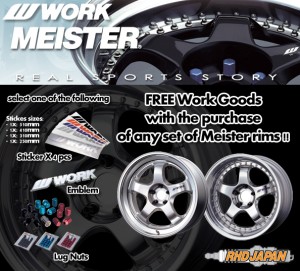 #2ème place 23%
Emotion CR-Kai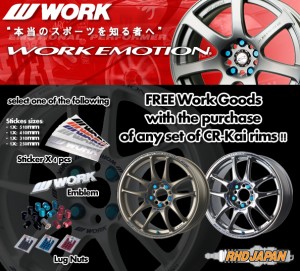 #3ème place 15%
Emotion XD9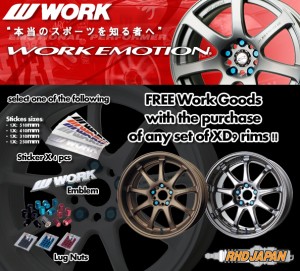 #4ème place 11%
VS-XX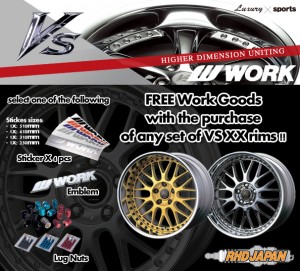 #5ème place 9%
VS-KF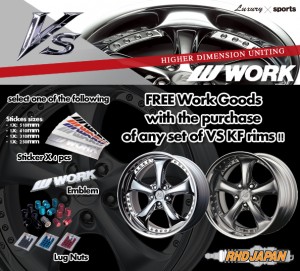 si vous êtes interressés, merci de contacter directement Patrick sur son mail : antell@rhdjapan.com en stipulant clairement l'ensemble des specs nécessaires à l'établissement d'un devis et des délais de production.Benvenuti nuovamente all'interno del nostro blog! E grazie a tutti coloro che hanno partecipato al nostro sondaggio!
Abbiamo avuto molte risposte dal sondaggio che abbiamo fatto a riguardo dei cerchi della Work! Grazie di cuore a tutti coloro che hanno partecipato!
Visto che vi sono state molte persone a parteciparvi abbiamo pensato di creare un'offerta in base ai suoi risultato.
RHDJapan vi includerà GRATUITAMENTE prodotti WORK con l'acquisto di un qualsiasi set tra i 5 modelli più votati nel nostro sondaggio!
1° Posizione 30%
MEISTER 2-Piece
MEISTER 3-Piece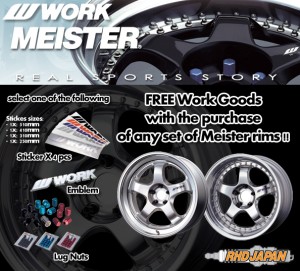 2° Posizione 23%
Emotion CR-Kai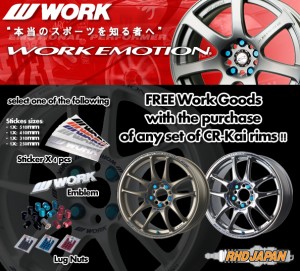 3° Posizione 15%
Emotion XD9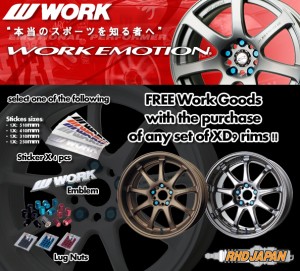 4° Posizione 11%
VS-XX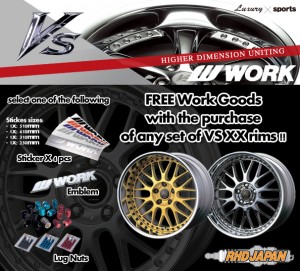 5° Posizione 9%
VS-KF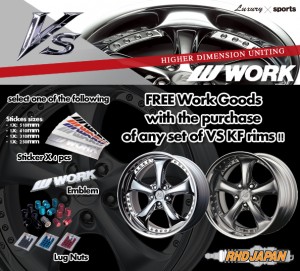 Se siete interessati contattate subito Amon (support@rhdjapan.com) con le specifiche per avere informazioni su prezzi e disponibilità!