Hello to all from the RHDJapan team located in the heart of Japan. It has been an exciting week for the tuning industry with many announcements for new part releases along with a come back from ZeroSports! In addition, the D1GP Tokyo Drift event that was canceled after the earthquake has been rescheduled and will be held in Odaiba the first weekend in June. The RHDJapan team will continue to help support this great tuning industry to the utmost and we would like to extend a big 'Thank You' to those have supported us.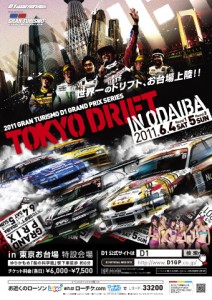 RHDJapan will be extending an additional 6% discount on all parts for 12 different brands in this batch of weekend specials!!
In addition to the select 12 brands, we have introduced 2 more fresh campaigns this week and have 7 more ongoing campaigns.
Follow the links below and use the new and improved pin-point search function for finer tuned searches. Add the items to your shopping cart to see the total shipped price to your location.
Autoexe
Cyber Stork
D.Speed
Fujita Engineering FEED
Knight Sports
OS Giken
Pan Speed
Super Now
R-Magic
RE-Amemiya
URAS
Works Bell
Fresh Campaigns
Last available stock for original DEFI BF Meter ~June 15
TEIN BIG Sale 4 DAYS ONLY!!
Other on-going campaigns:
All Brands Fuel Injector Campaign ~May 31
Steering Wheel, Shift Knob & Boss Kit Campaign ~May 31
DEFI Advance Campaign ~May 31
Project Mu Brake Pad Campaign ~June 15
SARD Cooling Campaign ~June 29
APP Braking Campaigns ~July 28