DIXCEL is one of of the many companies within the motorsports community doing a little something extra to help raise additional funds needed for the relief effort for the Tohoku Region of Japan.
For every order of Brake Rotors or Brake Pads DIXCEL has decided to donate a portion of their sales to the Japanese Red Cross and will also be including the 'Makenaizo Nihon' sticker with every order.
This sticker was brushed by the highly acclaimed calligraphist 祥洲先生 (Shoshu-sensei) designed to encourage to the people of Japan during this difficult recovery period.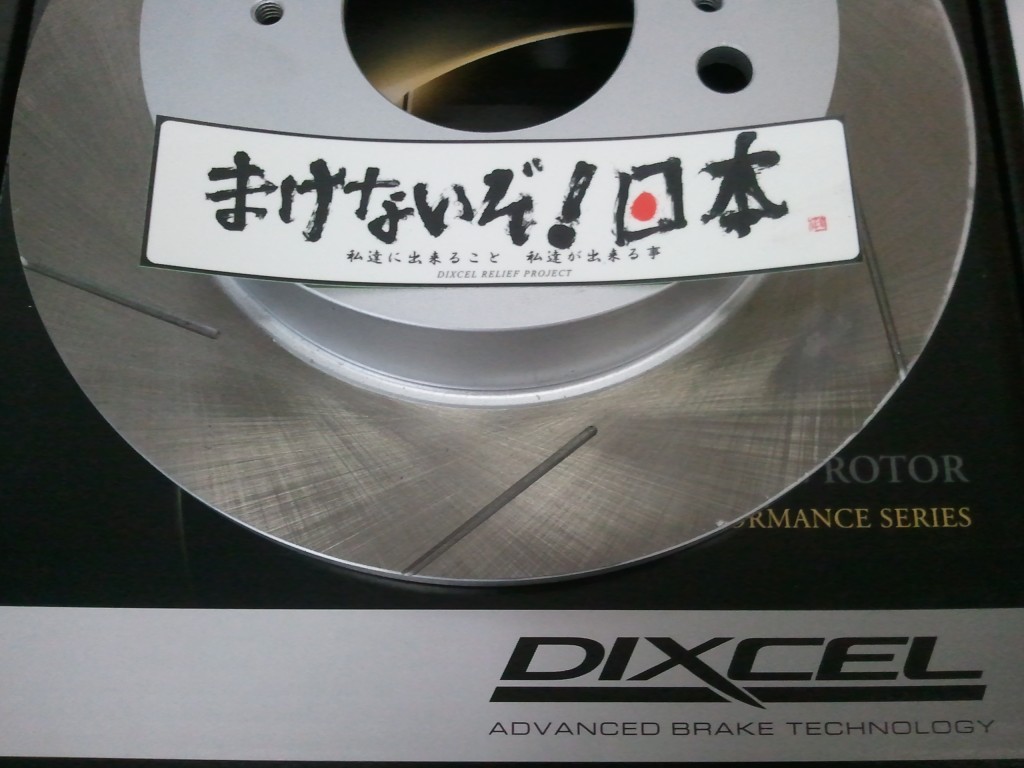 More information about Shoshu-sensei can be found on his website. As the information is in Japanese and may be difficult to to understand there are also visuals on his youtube channel
A most impressive collaboration that he has done is with the Adidas Japan webstite
More detailed information about DIXCEL and their Relief Project can be found on their homepage
Hopefully this post will provide some more in depth information to those who have been receiving this cool little sticker with their orders and for those who will be receiving this sticker along with their orders.
Whether you have donated directly to charities or have supported indirectly through purchases of high-quality JDM parts RHDJapan would like to extend a big thank you to those who have and those who continue to support the Japanese motorsports industry.
For the entirety that DIXCEL continues with their Relief Effort the RHDJapan team will also be extending an additional discount of 3% on all DIXCEL purchases.
As we do not have the entire DIXCEL lineup on the site and would like to not discourage any DIXCEL purchases RHDJapan will provide an additional  6% discount off of our regular sales price for requests on DIXCEL rotors or pads that are not currently on the site.
Please locate the part number from the links below and send your request to support@rhdjapan.com with 'DIXCEL Relief Project' in the subject.