Hello from the RHDJapan team and blog. For those who have become accustomed to the great many campaigns that we continually make available along with the ritual Weekend Specials we are providing one more reason to continually check back on the RHDJapan blog with the Weekday Pop Special!!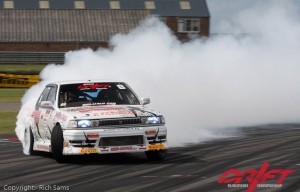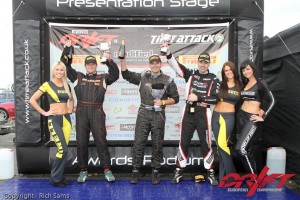 Declan Hicks piloting the RHDJapan Works JZX81 finishing 2nd place in Round 6 of EDC
(photo courtesy of Rich Sams Photography)
The discount structure will be a little bit different than our Weekend Specials and will provide more incentive to consolidate your orders with RHDJapan.
The discount rates for our Weekend Specials are 6% on all parts per the manufacturers listed however with the Weekday Pop Special the discount rate will be 4% applied to everything in your shopping cart!
These specials will be more random in timing and time-frame, running from one day up to three and will normally be only a couple select brands. Included will be brands that are normally not seen on the weekend specials nor on regular campaigns.
In our second batch of Weekday Pop Specials we will have 3 brands and it will be going on until Sept 2, 9:00am (JST)
The brands that will be included are as follows:
Campaigns
SARD Catalyzer Campaign ~Sept 30
Revolution WTAC Podium Campaign~Sept 10
SPOON Rigid Collar Campaign ~Sept 30
Mazda Festa Charity Goods Campaign Limited Availability
Un grand bonjour de l'équipe de RHDJapan et du Blog!
Pour ceux d'entre vous qui sont devenus de véritables piliers ici, et qui sont habitués à toutes ces offres promotionnelles que nous mettons à votre disposition en permanence ainsi que des Promos du Week End, voici une nouvelle raison de devenir accro à ce Blog  : Les promos *pop* de la Semaine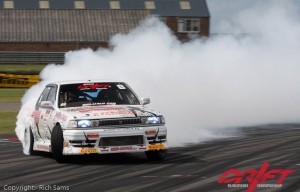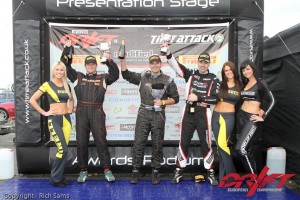 Declan Hicks au volant de la RHDJapan Works JZX81 terminant 2nd dans le Round 6 de l'EDC
(Photo avec l'aimable autorisation de Rich Sams Photography)
Cette fois la remise ne porte pas sur un ensemble de marques auxquelles nous ajoutons 6%, cette fois avec les Promos *pop* de la Semaine il s'agit de vous offrir 4% sur l'ensemble de votre Caddie pour l'achat d'au moins un article de l'un de ces fabricants!!
Ces promos spéciales vont survenir de façon plus aléatoires que les Promos du Week End et leur durée peut varier de 1 à 3 jours, la quantité de marques impliquée sera aussi plus réduite qu'au cours des Promos du Week End.
Pour notre deuxième édition des Promos *pop* de la Semaine, nous avons une sélection de 3 fabricants et cela va durer jusqu'au 2 septembre 9:00 am JST.
Campaigns
SARD Catalyzer Campaign ~ 30 Spetembre
Revolution WTAC Podium Campaign~ 10 Septembre
SPOON Rigid Collar Campaign ~ 30 septembre
Mazda Festa Charity Goods Campaign Quantité Limité