Welcome to the RHDJapan blog. With August ending a majority of the ongoing summer campaigns have now ended. Thanks to all that have been checking out the blog and also taking advantage of the many great campaigns that were going on over the summer months. Although summer is just about finished the campaigns will continue to remain hot. We would like to introduce another great campaign for a special occasion.


Car Make T&E is now celebrating their 15th year in the industry. They have continually been designing and manufacturing some of the most stylish and high-quality aerokits around.
The milestone 15th Anniversary will be celebrated with some big discounts on the long-adored and long-selling VERTEX series lineup for some of the more popular Nissan, Toyota and Mazda vehicles.
Congratulations to Car Make T&E!


The additional discounts per kit from RHDJapan will range from JPY12,000 (USD160) to JPY62000 (USD850)!! They will be listed below starting with the highest discount first.
additional JPY62,000 discount!
FD3S RX-7
additional JPY42,000 discount!
Z33 Fairlady Z
additional JPY35,000 discount!
S15 Silvia
JZX90 Chaser
JZX90 Cresta
additional JPY32,000 discount!
RPS13 180SX
S14 Silvia Zenki
S14 Silvia Kouki
additional JPY26,000 Discount!
S13 Silvia
R32 2dr Skyline
R32 4dr Skyline
additional JPY12,000 discount!
AE86 Levin
AE86 Trueno
All kits can be added to the shopping cart to have the discount applied and total shipped price to your location displayed
*For additional savings remember that consolidation on shipping is available for multiple kits, optional parts for the kits or other items purchased with these kits.
Bienvenue sur le Blog de RHDJapan. Avec le mois d'août qui prend fin, une majorité des offres estivales est à présent terminée. Un grand merci à tous ceux qui sont venus régulièrement jeter un oeil régulièrement sur le Blog et qui ont profité des offres qu'on a relayé tout l'été. Aussi même si l'été se termine, ça va rester encore très chaud par ici, et nous sommes heureux de vous présenter une offre spéciale pour une occasion non moins spéciale.

Car Make T&E est actuellement en train de célébrer son 15ème anniversaire. Ils ont sans cesse fabriqué et conçu certains des kits carosserie parmis les plus stylés et de la plus grande qualité. Le cap des 15 ans est célébré au rythme de grosses remises sur la série VERTEX pour Toyota, Mazda ou Nissan!
Totues nos felicitations à Car Make T&E!

La remise additionnelle RHDJapan va s'écheloner de 12.000 JPY (110 euros) à 62.000 JPY (580 euros) !!! on vous liste tout ça ci-dessous en commençant par les plus grosses remises.
Remise supplémentaire de 62.000 JPY!
FD3S RX-7
Remise supplémentaire de 42.000 JPY!
Z33 Fairlady Z
Remise supplémentaire de 45.000 JPY!
S15 Silvia
JZX90 Chaser
JZX90 Cresta
Remise supplémentaire de 32.000 JPY!
RPS13 180SX
S14 Silvia Zenki
S14 Silvia Kouki
Remise supplémentaire de 26.000 JPY!
S13 Silvia
R32 2dr Skyline
R32 4dr Skyline
Remise supplémentaire de 12.000 JPY!
AE86 Levin
AE86 Trueno
Ajoutez ces kits au Caddie pour voir s'afficher la remise appliquée et le montant total frais de port inclus jusqu'à votre destination
*Pour économiser encore davantage; souvenez vous qu'une consolidation sur les frais de port pour plusieurs kits, des pièces optionnelles ou d'autres articles est tout à fait possible!
Hello from the RHDJapan team and blog. For those who have become accustomed to the great many campaigns that we continually make available along with the ritual Weekend Specials we are providing one more reason to continually check back on the RHDJapan blog with the Weekday Pop Special!!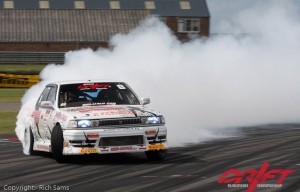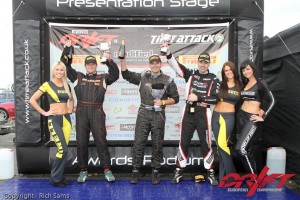 Declan Hicks piloting the RHDJapan Works JZX81 finishing 2nd place in Round 6 of EDC
(photo courtesy of Rich Sams Photography)
The discount structure will be a little bit different than our Weekend Specials and will provide more incentive to consolidate your orders with RHDJapan.
The discount rates for our Weekend Specials are 6% on all parts per the manufacturers listed however with the Weekday Pop Special the discount rate will be 4% applied to everything in your shopping cart!
These specials will be more random in timing and time-frame, running from one day up to three and will normally be only a couple select brands. Included will be brands that are normally not seen on the weekend specials nor on regular campaigns.
In our second batch of Weekday Pop Specials we will have 3 brands and it will be going on until Sept 2, 9:00am (JST)
The brands that will be included are as follows:
Campaigns
SARD Catalyzer Campaign ~Sept 30
Revolution WTAC Podium Campaign~Sept 10
SPOON Rigid Collar Campaign ~Sept 30
Mazda Festa Charity Goods Campaign Limited Availability
Un grand bonjour de l'équipe de RHDJapan et du Blog!
Pour ceux d'entre vous qui sont devenus de véritables piliers ici, et qui sont habitués à toutes ces offres promotionnelles que nous mettons à votre disposition en permanence ainsi que des Promos du Week End, voici une nouvelle raison de devenir accro à ce Blog  : Les promos *pop* de la Semaine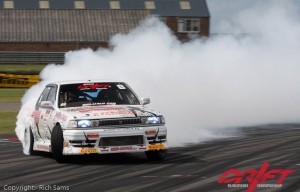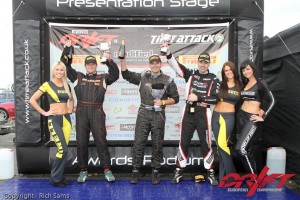 Declan Hicks au volant de la RHDJapan Works JZX81 terminant 2nd dans le Round 6 de l'EDC
(Photo avec l'aimable autorisation de Rich Sams Photography)
Cette fois la remise ne porte pas sur un ensemble de marques auxquelles nous ajoutons 6%, cette fois avec les Promos *pop* de la Semaine il s'agit de vous offrir 4% sur l'ensemble de votre Caddie pour l'achat d'au moins un article de l'un de ces fabricants!!
Ces promos spéciales vont survenir de façon plus aléatoires que les Promos du Week End et leur durée peut varier de 1 à 3 jours, la quantité de marques impliquée sera aussi plus réduite qu'au cours des Promos du Week End.
Pour notre deuxième édition des Promos *pop* de la Semaine, nous avons une sélection de 3 fabricants et cela va durer jusqu'au 2 septembre 9:00 am JST.
Campaigns
SARD Catalyzer Campaign ~ 30 Spetembre
Revolution WTAC Podium Campaign~ 10 Septembre
SPOON Rigid Collar Campaign ~ 30 septembre
Mazda Festa Charity Goods Campaign Quantité Limité