This will be the 3rd installment of our Purchasing Tips section in which we will be providing more tips to customers for the more cost effective purchasing with RHDJapan. In this post we will be going over the different shipping services offered through the RHDJapan site and providing more insight on how the shipping services work.
Other shipping services such as LCL and FCL are also available for businesses qualified for the RHDJapan Dealer Program.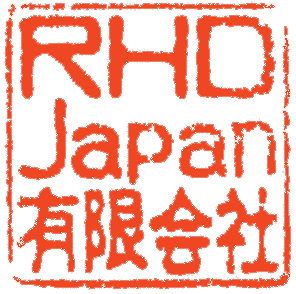 Basic Shipping services :
With customers all over the world there is no single shipping company that can cover all of countries that we cater to.
For the countries that all of the companies cater to each of them have strengths and weaknesses on shipping rates based on the different regions around the world.
We have selected 3 of the most trusted companies for handling our valued customers purchases.


Delivery time

2 to 5 business days
2 to 5 business days
2 to 5 business days
Size limits

Max length is 140cm AND

Max circumference is 300cm*

NO
NO
Weight limits

Up to 30 kg**

NO
NO
Charge

method

Physical weight
Physical weight or volumetric weight*
Physical weight or volumetric weight*
Insurance
Provided with RHDJapan own insurance***
Provided with RHDJapan own insurance***
Provided with RHDJapan own insurance***
Home Page
EMS
DHL
FedEx
The delivery time for all of these services is just about the same time frame, the higher price for shipping does not signify a faster shipping time.
All items shipped with these services includes our RHDJapan Insurance for complete customer satisfaction.
The shipping services can operate in different ways in handling customs/duties depending on the region that you are in. Please feel free to select the best combination of price and/or service during checkout from the RHDJapan site.
* If an item is too large to ship via EMS it will not be displayed as a shipping option on the RHDJapan site.
** If any single item in your shopping cart exceeds the allowable shipping weight EMS will be disqualified as a shipping option.
*** the package and the items are covered by RHDJapan.
Basic Consolidation :
Shipping is calculated per 500grams and each 500grams of shipped weight becomes cheaper the heavier the package becomes.
Please consider processing a big order at once rather than a small order once in a while, the final shipped price will be much cheaper, the overall price will provide you with some cost performance parts.
For example :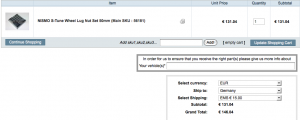 Here the shipping fees for 1 item is 15 euros.
For a quantity of 10, the shipping fees are only 2,6 euros for each item !!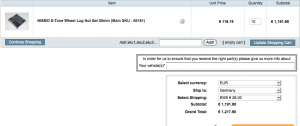 Additional Consolidation for FEDEX & DHL :
EMS have some limits according to the weight and size of the package, there are many items, like aeroparts that can't be shipped using such a service. We can ship everything and help you saving money by processing extended consolidation.
Click here to find out what it is about !