Greetings from the RHDJapan blog. We have just received information for some more special pricing on select brands that we would like to extend to our customers around the globe. After a couple weeks of only minor Weekday Specials we will be starting this last week of October 2011 off with an exciting batch of specials.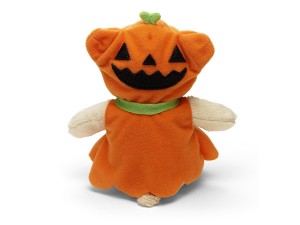 This batch of specials will be going on for the whole week and will include some select top JDM tuning manufacturers.
All orders must be placed and paid for by  OCT 28, 9:00am (JST)
The brands that will be included are as follows:
The additional discount will also be applied to any of the RHDJapan Clearance Items

With any of the parts from these two manufacturers in you shopping cart
the Weekday Pop Special discount rate will be 4% applied to everything purchased!
Campaigns
TEIN Coilover Campaign ~While supplies last
TRUST LS-Spec Intercooler Campaign ~Dec 26
RALLIART Discontinuation Sale~OCT 31
KTS Fall Campaign ~NOV 29
Work Wheels Campaign ~NOV 29
Project Mu Brake Pad Campaign ~Dec 14
SFIDA Brake Pad & APP Brake Line Campaign~2012
APP HID Lighting Campaign~2012
Charity Campaigns
Mazda Festa Charity Goods Campaign Limited Availability
Un grand bonjour à tous de la part du Blog de RHDJapan. Nous venons tout juste de recevoir des informations concernant des tarifications spéciales sur une selection de marques et nous sommes plus que ravis d'en faire profiter notre clientèle du monde entier. Après quelques semaines jalonées par les seules traditionnelles promos du Week End, nous allons commencer cette dernière semaine du mois d'octobre avec une série de promos!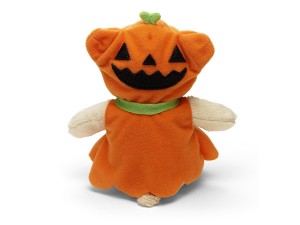 Cette série de promos va s'étendre tout au long de la semaine et va inclure toute une série de marques dont certaines comptent parmis les plus prestigieuses.
Toutes les commandes doivent être placées et réglées pour le 28 octobre 9:00 am, heure de Tokyo.
Les marques éligibles sont les suivantes :

Cette réduction supplémentaire s'applique également à tous les articles RHDJapan à prix cassés

Pour l'achat de n'importe quel article de ces fabricants ajouté à votre Caddie, les Promos *PoP* de la semaine vous offrent une remise de 4% sur l'ensemble des articles ccommandé!
Offres
TEIN Coilover Campaign ~ Tant que le stock est approvisionné
TRUST LS-Spec Intercooler Campaign ~ 26 Décembre
RALLIART Discontinuation Sale~ 31 Octobre
KTS Fall Campaign ~ 29 Novembre
Work Wheels Campaign ~ 29 Novembre
Project Mu Brake Pad Campaign ~ 14 Décembre
SFIDA Brake Pad & APP Brake Line Campaign ~ 2012
APP HID Lighting Campaign ~ 2012
Offres caritatives
Mazda Festa Charity Goods Campaign Quantité Limité
This will be the 3rd installment of our Purchasing Tips section in which we will be providing more tips to customers for the more cost effective purchasing with RHDJapan. In this post we will be going over the different shipping services offered through the RHDJapan site and providing more insight on how the shipping services work.
Basic Shipping services :
With customers all over the world there is no single shipping company that can cover all of countries that we cater to.
For the countries that all of the companies cater to each of them have strengths and weaknesses on shipping rates based on the different regions around the world.
NEW SOFA status Members ONLY Shipping services within Japan.
For military and SOFA status members in Japan we now offer shipping OFF BASE with Seino/Kangaroo as well as our ON BASE shipping solution via Japan Post. Japan Post goes directly via the MPS system domestic without leaving Japan and Seino/Kangaroo will be delivered directly to your off base domicile.
NOTES:
If you still find a better price outta Japan after we get you your consolidated discount, please contact us!
If all the parts for your consolidation idea are not on our site, please contact us!
The delivery time for all of these services is just about the same time frame, the higher price for shipping does not signify a faster shipping time.
All items shipped with these services includes our RHDJapan Insurance for complete customer satisfaction.
The shipping services can operate in different ways in handling customs/duties depending on the region that you are in. Please feel free to select the best combination of price and/or service during checkout from the RHDJapan site.
Other shipping services such as LCL and FCL are also available for businesses qualified for the RHDJapan Dealer Program.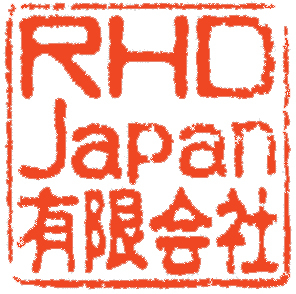 Voici notre 3ème post qui prend place dans la rubrique de nos astuces d'achat dans laquelle nous continuerons à fournir à notre clientèle des informations et astuces pour vous permettre d'acheter encore plus efficacement avec RHDJapan. Dans ce post, nous allons détailler les différents services d'expédition que nous proposons au travers du site RHDJapan et ainsi vous éclairer un peu plus sur leur mode de fonctionnement. D'autres mode d'expédition tels que LCL et FCL sont également disponibles pour les revendeurs et ceux d'entre vous qui profitent de notre programme professionnel.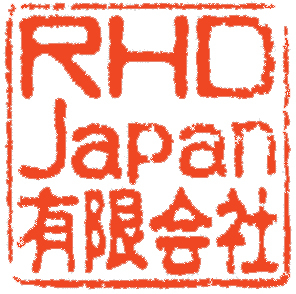 Services d'expédition :
Avec des client tout autour du monde, il n'y pas de service unique capable de couvrir l'ensemble de notre clientèle.
Pour tous les pays à qui nous adressons des colis, il y aura un service avec un tarif performant et d'autres qui le sont moins et cela dépend de la région du monde dans laquelle vous résidez.
Nous avons sélectionné 3 des compagnies parmi les plus dignes de confiances pour l'acheminement des achats de nos clients.
| | | | |
| --- | --- | --- | --- |
| | | | |
| Temps de livraison | 2 à 5 jours ouvrés | 2 à 5 jours ouvrés | 2 à 5 jours ouvrés |
| Limite de taille | Longueur Maximale 140cm ET Circonférence Maximale de 300cm | NON | NON |
| Limite de poids | Jusqu'à 30 kg** | NON | NON |
| Méthode de tarification | Poids Physique | Poids physique OU poids volumétrique* | Poids physique OU poids volumétrique* |
| Assurance | Assurance privée RHDJapan*** | Assurance privée RHDJapan*** | Assurance privée RHDJapan*** |
| Home Page | EMS | DHL | FedEx |
Le temps de livraison pour tous ces services est à peu de chose près le même, le service le plus couteux ne va pas de paire avec une livraison plus rapide.
Tous les articles que nous expédions bénéficient de l'assurance personnelle de RHDJapan afin de parvenir à la satisfaction complète de notre clientèle.
Les services d'expédition peuvent agir différement dans leur façon de procéder avec les douanes et les taxes locales selon la région où vous vous situez. N'hésitez pas à sélectionner la meilleure des combinaison tarif/service lorsque vous placez votre commande sur le site de RHDJapan.
* Si un article est trop imposant pour être expédié avec le concours de EMS, cette option ne sera pas disponible sur le site de RHDJapan.
** De même si un seul des articles de votre Caddie excède les dimensions ou poids autorisés pour une expédition par EMS, cette option ne sera pas disponible.
*** Le colis et ses articles sont couverts par RHDJapan.
Les bases de la consolidation :
Les frais de transports sont calculés par tranches de 500 gr, et pour chaque 500 grammes supplémentaires expédiés, le tarif au poids devient de moins en moins cher au fur et à mesure que le paquet s'alourdit.
Il vaut toujours mieux penser à faire une commande importante en une fois plutôt que de petites commandes éparpillées dans le temps, en effet le prix final frais de port inclus n'en sera que plus rentable.
Par exemple :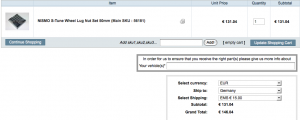 Ici les frais de port pour un article à destination de l'Allemagne sont de 15 euros.
Ici pour une quantité de 10 exemplaires, Les frais de port reviennent seulement à 2,6 euros pour chaque article !!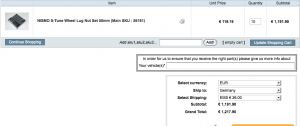 Consolidation avancée avec FedEx et DHL :
EMS est limité en terme de poids et de taille de colis, il y a donc un grand nombre d'articles tels que les aéroparts qui ne peuvent pas être expédiées avec ce service. Nous pouvons expédier tout ce que vous désirez et vous aider à épargner de l'argent en procédant à des consolidations / regroupements avancés.
Cliquez ici pour voir de quoi il retourne!