Welcome to the RHDJapan and greetings from the crew. With time counting down for the World Time Attack, we have received great word back and all drivers/teams and machines are in top condition! However with one weekend in between we also have a very exciting round of King Of Europe. After a very unfortunate happening right before the first round a new machine has been build up and ready to take on the best drivers in Europe!
Special Thanks to HPI, APP, Nagisa Auto, SARD and Super Now to help us in sponsoring this great machine!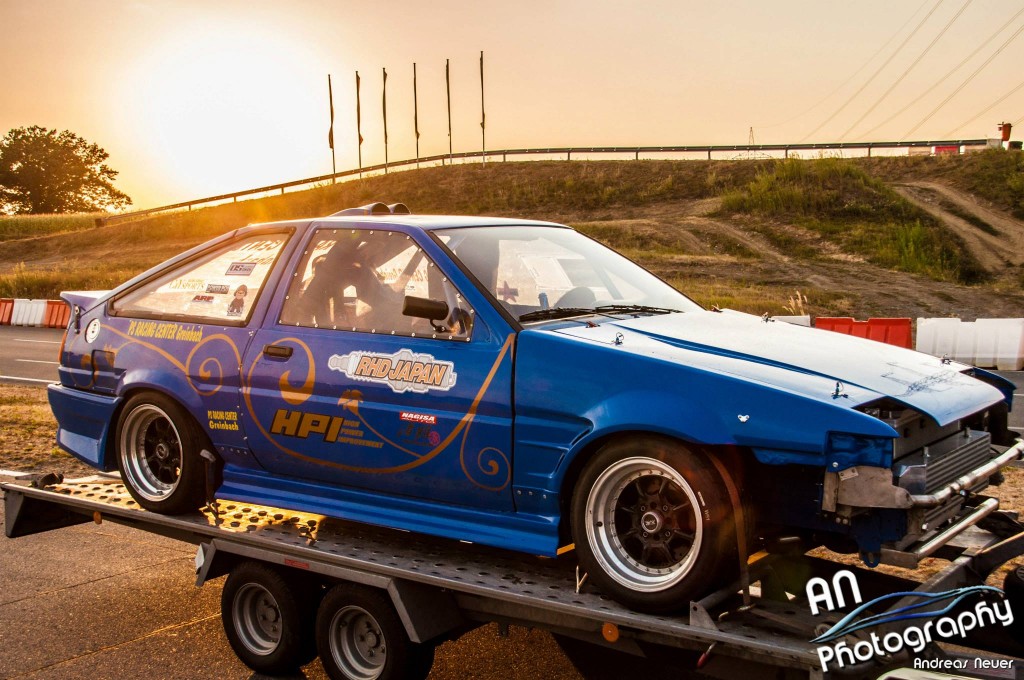 The Blue Elise, an SR20 powered AE86 piloted by Clemens-sensei!!
As we do every week for the weekend specials we will be offering an additional 6% off until next Monday at 9:00am JST
Campaigns
Project Mu Brake Pad Campaign ~Dec 16