RHDJapan is extremely excited to announce that we will be implementing a permanent promotion that will apply to several dozen niche JDM brands! Additional discounts will be applied to each item purchased over qty 1 for anything included in the manufacturers lineup!
These are additional discounts that can be used in conjunction with any other campaigns, discounts or other offers that will be available!!
(さらにさらに)SaraniSarani = discounts 'pon discounts!!

Check below to see how it works:
look for the Orange PROMO stamp on the site:
The example used below is for DIXCEL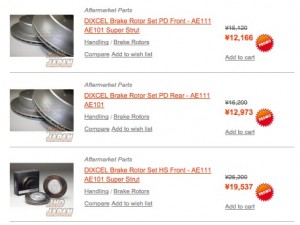 After selecting on any items with the banner you will see the special banner displayed

Once the 2nd item from this manufacturer is added to the cart an immediate JPY500 discount is applied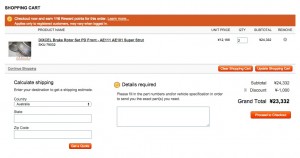 Once there are 3 items in the shopping cart from one manufacture there will be a JPY1000 discount to the total of the order, it will be JPY500 for each additional SKU added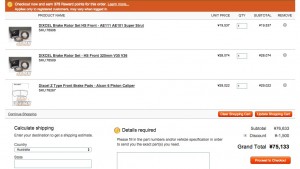 also note that there has been a QTY discount applied which brings down the unit price per items! QTY discounts will continue to be applied based off of the number.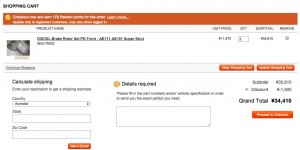 This promotion is significant to customers who are  purchasing many of the same item or several different items at the same time!