Hello from the RHDJapan blog.  We have just expanded the brands have been added to the growing list of SaraniSarani Promotion. Among the great niche brands added are those top level Honda Specialist companies, Alex Motorsports and Backyard Special!!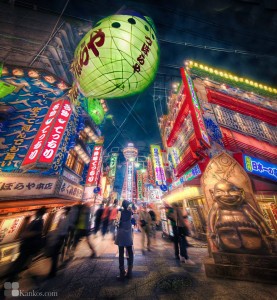 The Billiken doll in the foreground, oversized signs and the Tsutenkaku Tower in the background surrounded with cheap eats in all directions this picture does a wonderful job capturing the Osaka Experience  
The TEIN Suspension campaign has been getting lots of requests, we have added a couple dozen more of the lineup to the site! Look for the 'Big Sale' button to find the coupon codes!
In order to redeem your discount please use the following code at checkout from the site:
WeekendSpecials6%
Filter the manufacturers for parts much easier now!