Greetings from the RHDJapan team.  RHDJapan will be closing up the Silver Week by adding a couple more great brands to the extensive list of specials that we have been running throughout the whole Silver Week. As we finish up Summer through the Autumn Equinox we enter the last three months of 2016. Wishing all maximum enjoyment for the last quarter of the year.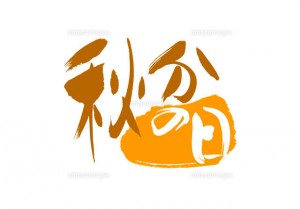 秋分の日 (Fall Equinox)
Traditionally we finish up the end of the year with long lasting specials. This season we will start off with and finish the year with specials from:
Ongoing Campaigns:
Tomei Bonus Points and Sticker Campaign
RHDJapan Facebook +40000 fans special discounts
Splitfire Pre-Price Increase Campaign
Blitz Boost Controller FREE Shipping Campaign
TRUST Turbo Campaign:
TRUST FREEBIE Campaign:
TODA Racing CamShaft and Cam Pulley Campaign
TODA Suspension Sankyu (3.9%) & Extra Bonus Point Campaign
TODA Timing Chain and Tensioner Campaign
These other campaigns will be ongoing with lots of availability.
SARD LMGT Engine Oil Campaign
Super Now Sticker Campaign ~Supplies Last
KAAZ LSD & Oil Campaign ~Supplies Last
APP SFIDA Brake Pad & Fluid Campaign ~Supplies Last