Thank you for checking out the first RHDJapan blog post for the month of April. The RHDJapan team is working on more and more great specials and offers for the Spring Season so please remember to check back on the blog from time to time.
There are 8 different great brands included in this batch of weekend specials.
Follow the links below and use the new and improved pin-point search function for finer tuned searches. Add the items to your shopping cart to see the total shipped price to your location.
Check out the RHDJapan Facebook page to see how to get this MSC Challenge Poster included with your order!!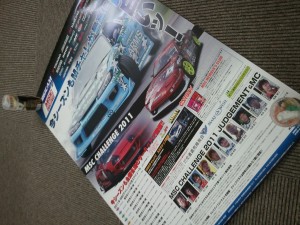 Other on-going campaigns:
SFIDA Brake Pad Campaign ~April 27
Steering Wheel Shift Knob and Boss Kit Campaign ~April 11
DEFI BF Meter Discontinuation Sale
APP HID Lighting Campaign ~4/27
Endless Brake Kit & Pad Campaign ~May 9