Welcome to the RHDJapan blog and this very special post in which will be unveiling The Ultimate Golden Ticket Lottery Campaign. This will be unlike any of the previous campaigns extended with possibility of winning FREE parts!!
Option Magazine has been a pillar of the tuning scene in Japan since the beginning of JDM tuning. With the release of the January 2012 edition Option Magazine will be turning 30. This is a major milestone for the OG publication and with this comes a major celebration!!
With complete gold lettering and trim along with a female model lacing the cover we knew that this would be a very special issue.  After all these years it is the first time that either of these have been featured on the cover of Option. It turns out that the model is not just a cute face but singer and DJ Suzuki Ami!! When you think 'gold' in the tuning world Top Secret comes to mind first and Smokey's R35 Masterpiece matches perfectly on the cover!!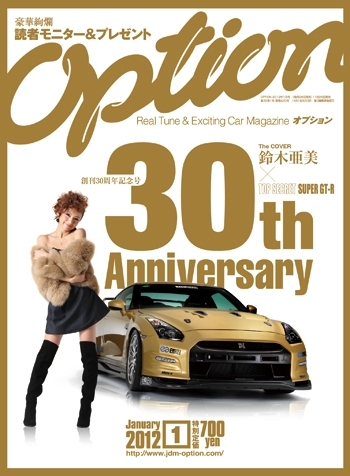 The cover is great however it is what is on the inside that really matters.  Within this very special issue Option has collaborated with the many JDM manufacturers in order to bring something extra to the many fans of this legacy.  Within each issue of the Birthday edition of Option Magazine there is a form included that will allow for the chance to win one of many different prizes!
The many customers of RHDJapan have been eager to support the many high-quality JDM manufacturers/brands featured within Option and the publication as well. As we are always looking to bring more of Japan to the world the RHDJapan team would like to provide the opportunity for our customers to also participate in this celebration!!
Like all Option magazines they are in limited print, once they are sold out this campaign will no longer be available. For those who would like to give it a shot can purchase the issue here
There will be a drawing for each of the items listed below:
Wheels
ENKEI Racing RSM9 SET (9.5J X18 Platinum Silver!)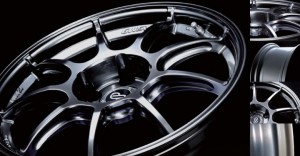 Made specifically for CZ4A EVO X, must also be a machine that goes to the circuit
Work Emotion CR 極 kiwami SET (Available in any spec/color combination)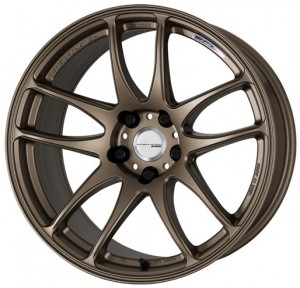 RAYS TE37SL SET (11JJX18 +18 Offset)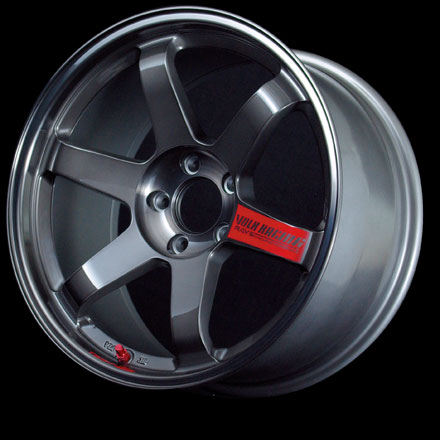 These rims must be fit to a vehicle with a wide body kit
Handling
J's Racing SHOWA Sports Suspension Kit (FD2, ZF1, GE8, GD1, GD3)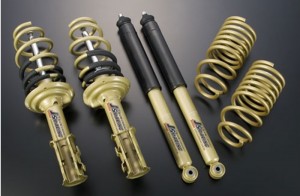 Tein Street Advance Coil Over Suspension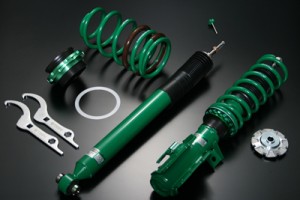 Toyota : SXE10, JZA80, ST205, ZZT231
Nissan : S15, BNR32, BCNR33, ER34
Honda : ZF1, DC5, EK9, FD2, EF8, EF9
Mitsubishi : CN9A, CP9A, CT9A, CZ4A
Subaru : GC8, GDB, GH8, GRB
Mazda : FD3S, NA8C, NB8C
Suzuki : ZC31S
Must be someone who wants to go with their first set of coilovers or uses their vehicle to also transport family around
Carbing Aluminum Strut Tower Bar (Front)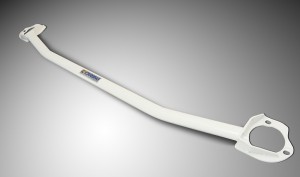 Toyota : NCP91, NCP131, AE86, AE101, AE101, AE111, SW20, ZZW30,ZZT231, JZX100, JZX110, JZA80, JZZ30, JZS147, JZS161, SXE10.
Nissan : K11, K12, S13, S14, S15, BNR32, BCNR33, BNR34, HCR32, ECR33, ER34, Z32, Z33, WGNC34
Honda GD#,GE#, EG6, EK9, FD2, EP3, DC2, DC5, NA1, NA2, AP1, CL7, PP1
Mitsubishi : CE9A, CN9A, CT9A, CZ4A, Z27AG
Subaru : GC8, GDB, GRB, GRF, GVB, BE, BH, BP, BL
Suzuki : ZC31S
must be a D.I.Y type person looking to install by themself
Car Station Marche/J-Speed Handling 3-Piece Set (Member Sujigane-Kun
Triple Effect Lower Arm Bush, Rear Member Goutai-kun)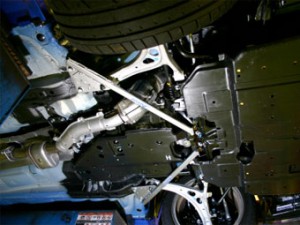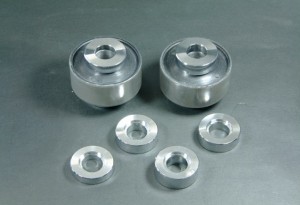 Must be a GRB Impreza owner willing to give a report on the changes in rigidity and handling
G-Force Shift Control Collar (Lancer Evolution CD9A, CE9A, CN9A, CP9A, CT9A)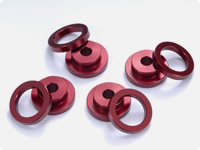 must be for a vehicle that also visits the circuit looking for improved lap times.
Auto Craft Kyoto Strengthened Engine Mounts (SE3P)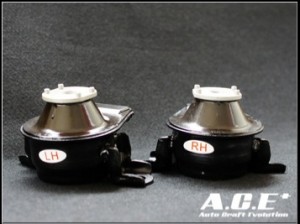 must be a circuit goer looking for improved cornering, traction and shift feeling.
Mufflers
Power House Amuse R1 Titan Exhaust System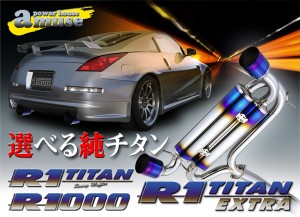 Toyota : JZA80, ZZW30, JZS161, JZX100, JZX100, JZZ30, SXE10, GRS191
Nissan : R35, Z34, Z33, BNR34, BCNR33, BNR32, S13, S14, S15, CKV36, CPV35
Honda : AP1, AP2, DC2, DC5, FD2, EK9, CL7
Subaru : GC8, GDB, GRB
Mazda : FD3S, SE3P, NCEC
Only for a high power and stylish tuning vehicle
Tomei Powered EXPREME Ti Muffler (BNR32, BCNR33, BNR34, CT9A, CZ4A, GDB)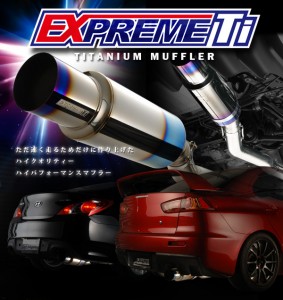 *Competition parts, must be used off road only
Brake Pads
APP SFIDA KG1115 Brake Pads (any Japanese vehicle supported)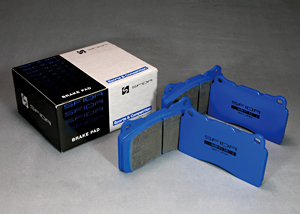 Must be someone who is looking for more brake control and to run these pads hard on their home course
ENDLESS CC-Rg Brake Pads (any Japanese vehicle supported)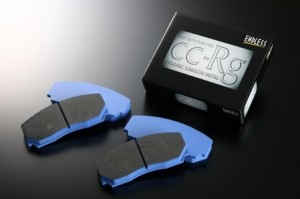 must be for  vehicles with the opportunity for hard braking situations such as circuit and high speed attacks (S-Tires are best match)
ACRE Formula 700C (any Japanese vehicle supported)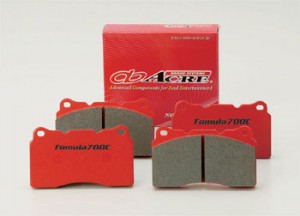 Must be for a driver looking to make a circuit debut looking for an easy to use intro level brake pad.
Electronics
DEFI Racer Gauge 80mm Tachometer & 60mm Meter Set


*must specify RPM limit for Tachometer along with illumination and type of other gauge desired)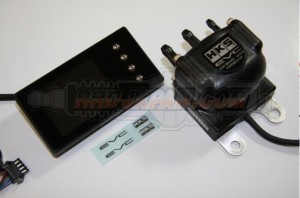 must be someone currently using the previous model EVC from HKS
BLITZ SBC TypeS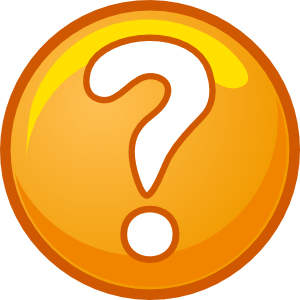 brand new version, no pictures available as of yet!

Kansai Service E-TS Controller (BNR32/BCNR33)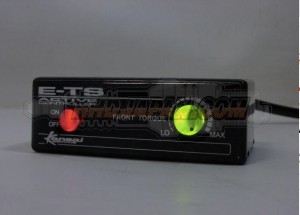 must be for driver willing to test out this device in different types of driving situations.
Tommy Kaira LED Illumination Emblem BLUE (Honda ZF1, ZE2, GD#, GD#, AP1, AP2)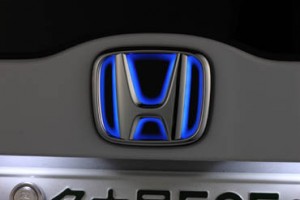 must be a D.I.Y. type willing to provide an impression report from installation of item.
Bellof X T&E Collaboration Head Light Controller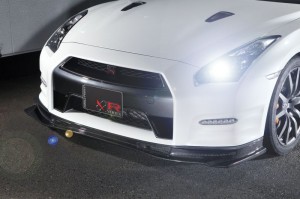 Video
Carrozzeria DEH-570 1DIN Size (CD+USB+ipod/iphone)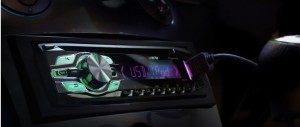 Only for vehicles with the 1DIN size deck. Must be willing to provide information on type of head unit currently using and to provide pictures of installation Only head unit included and iphone/ipod cable must be purchased as part of this campaign. RHDJapan will pick it up for any winning customer!
Tommy Kaira LED Illumination Emblem BLUE (Toyota : KGJ10, NCP13, ST246, ZVW30, ZVW40)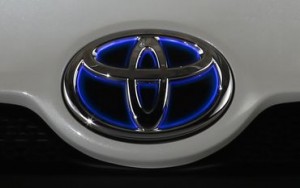 must be a D.I.Y. type willing to provide an impression report from installation of item.
Carmake Rasty High Power Alternator 130A (1JZ, 2JZ)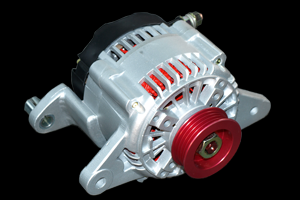 must be a tuned JZ engine looking to test out the improvements in Power/Torque
Top Secret Caution Lamp (Universal)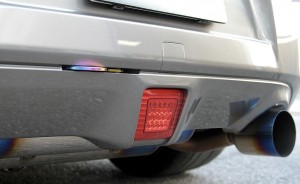 Tamon Design F1-Lamp Vertical Type (Universal)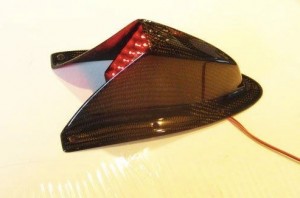 *Must confirm if you would like FRP or Carbon Fiber
Night-Pager Column Shifter (Z33 A/T)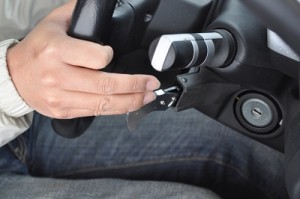 For Automatic Transmission willing to give a report on the difference in shift feel
Exterior
C-West N1 Front Bumper Type 3 FRP (BNR34)

Must be someone looking to report on the effects of the built in canards during circuit use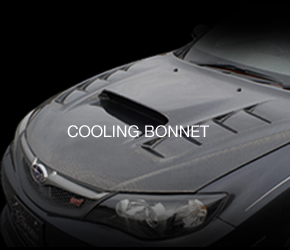 Toyota Vehicles
Nissan Vehicles
Honda Vehicles
Mitsubishi Vehicles
Subaru Vehicles
Mazda Vehicles
Suzuki Vehicles
FEEL's/Honda Twin Cam Twill Carbon Bonnet (Normal Shape FD2, DC2, EP3, CL7, CL1)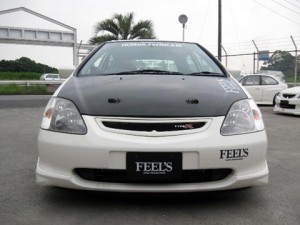 Special Twill Weave will be used for the Option 30th Anniversary Campaign!
RE-Amemiya LED Tail Lamp Finisher Carbon Fiber (FD3S)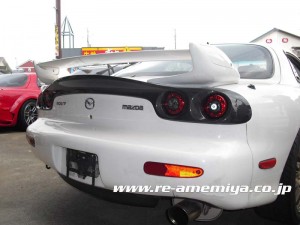 must be an FD owner working hard to stand out from the rest of the FD crowd
DEFEND Racing Stingray Carbon Canard (Honda AP1, Nissan R35, BNR32/BCNR33/BNR34)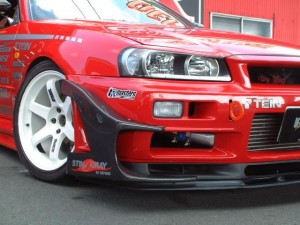 URAS Voltech Generator Pro (universal)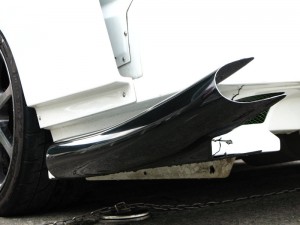 Esprit GT Wing 262 Dry Carbon (R35 GT-R)
Top Fuel Power Chamber Type-2 (Toyota : NCP10, NCP13, Honda : GD#, GE#, EG6, EK9, EP3, DC2, DC5, CL7)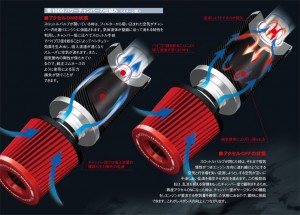 Fujita Engineering Big Throttle Body Upgrade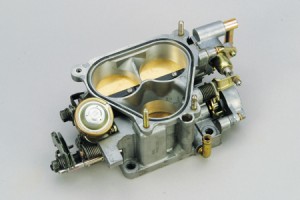 *The upgrade is a service which requires a core deposit. If you win and wish to keep yours we can help you locate a used core deposit within Japan.
HPI Radiator Rescue (JZX100, Z34, Z33, Z32, S14, S15, FD3S)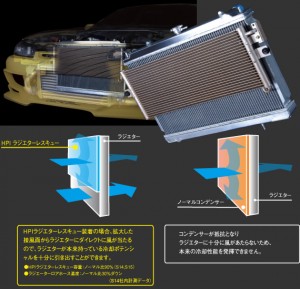 How to cast your Golden Ticket:
Step #1 Purchase the January 2012 edition of Option Magazine along with any other items you would like to pickup with RHDJapan
Step #2 We will send you a link with a form to fill out and return to us
Step #3 We will use the information you have provided to fill out the form provided within your purchased magazine in order to put your entry in
Step #4 Winners will be announced in the March 2012 edition of Option Magazine. Any winners from our customer base we will announced and contacted.
IMPORTANT
This is a monitor campaign and feedback which means that the manufacturers would like feedback from the winners about the affects after installing these parts. Pictures of the items must be taken upon receipt of item, installation of item. Any winners will need to sign an agreement form promising to provide this information to the manufacturers.
Some of the listings above have conditions applied and you must have the vehicle for the item that you decide to go for. You must qualify for these accordingly, please be honest.
All forms must be filled out and returned to us by January 8, 2012
Shipping for items will not be covered by RHDJapan however we will happily consolidate and ship any winnings with other orders done with us. In order to get an idea of any possible shipping costs you can view other similar items on our site for confirmation.
There is a time constraint for feedback to be reported, all items must be shipped from our warehouse within 1 month of notification of winning. Any items that are not shipped out at this point will be made available to other RHDJapan customers who qualify.
limit of 1 entry per customer.