Welcome to the RHDJapan Blog and the first Batch of Weekend Specials for December. With the end of 2011 soon approaching there are more and more exciting campaigns being made available and more to come! Please stay posted to the blog for some more deals like never before!
The Ultimate Golden Ticket Lottery Campaign has just been listed and we are extremely excited of the possibility to see one or more of our customers win these insane prizes! With something available for any Japanese vehicle we are sure that there is something of interest regardless of your vehicle!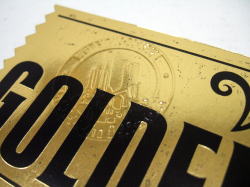 Like we do everyweek at this time we will be listing the select brands that will be on special for the whole weekend. An additional 6% discount will be applied to any parts from any of the manufacturers listed below. These specials end at 9:00am next Monday.
Among the brands available for extra discount this weekend will be as follows:
*Additional discounts will be applied when items are added to the shopping cart.
The additional discount will also be applied to any of the Clearance Items
Campaigns
The Ultimate Golden Ticket Campaign! ~While stock lasts or Jan 6

TEIN Coilover Campaign ~While supplies last
Project Mu Brake Pad Campaign ~Dec 14
TRUST LS-Spec Intercooler Campaign ~Dec 26
Endless Big Brake Campaign ~Dec 28
RALLIART Discontinuation Sale~2012
SFIDA Brake Pad & APP Brake Line Campaign~2012
APP HID Lighting Campaign~2012
All Parts HKS Campaign ~2012
All Parts Nagisa Campaign ~2012
Charity Campaigns
Bienvenue à tous sur le Blog de RHDJapan pour cette première série des Promos du Week End du mois de décembre. Avec la fin de l'année 2011 qui approche à grand pas, il y a de plus en plus d'offre plus intéressantes les unes que les autres qui s'accumulent et qui sont encore à venir! Alors c'est le moment où jamais de rester fidèle au poste pour être sûr de bénéficier d'offres exceptionnelles et jusque là inédites!!
L'offre Ultime - La Lotterie du Ticket d'Or vient juste d'être publiée et nous sommes juste totalement excités à l'idée que l'un ou plusieurs de nos clients puisse gagner l'un de ses prix exceptionnels!! Avec des articles disponible pour tous les véhicules japonais, nous sommes sûrs qu'il y a quelque chose pour plaire à chacun d'entre vous !!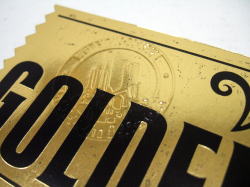 Et comme nous le faisons chaque semaine au même moment, voici la sélection des marques qui auront droit à une tarification spéciale tout au long du week end. Une remise supplémentaire de 6% s'applique sur toutes les pièces de toutes les marques listées ci-dessous. Cette offre se termine le lundi à 9:00 am, heure du Japon.
Parmis les marques disponibles ce week end, il y a  :
*La remise supplémentaire s'applique une fois que l'article est ajouté au Caddie
La remise additionnelle s'applique également sur les articles à prix cassés
Offres
The Ultimate Golden Ticket Campaign! ~ Jusqu'à épuisement des stocks ou le 6 janvier

TEIN Coilover Campaign ~ Jusqu'à épuisement des stocks
Project Mu Brake Pad Campaign ~ 14 Décembre
TRUST LS-Spec Intercooler Campaign ~ 26 Décembre
Endless Big Brake Campaign ~ 28 Décembre
RALLIART Discontinuation Sale ~ 2012
SFIDA Brake Pad & APP Brake Line Campaign ~ 2012
APP HID Lighting Campaign ~ 2012
All Parts HKS Campaign ~ 2012
All Parts Nagisa Campaign ~ 2012
Offres caritatives