Welcome back to the RHDJapan blog and Happy New Year to one and all!  As we enter the year of the Dragon the RHDJapan team will continue to push the bar in order to provide the best overall shopping experience possible. With the renewal of our bidjdm.com site we have now fulfilled a void in order to provide used and discontinued parts to go along with the many new parts available through RHDJapan. We can now more effectively provide you with any possible parts (or other items) from Japan!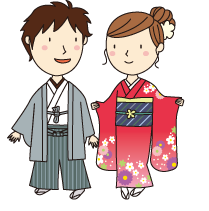 This upcoming Monday the 9th will be a National Holiday known as 成人の日 (Seijin-no-hi) or Coming of Age Day.
This is a celebration and ceremony for all people who will be turning 20 years of age this year. The RHDJapan team will be off for the day in observance of this holiday.
Like we do everyweek at this time we will be listing the select brands that will be on special for the whole weekend plus Monday. An additional 6% discount will be applied to any parts from any of the manufacturers listed below. These specials end at 9:00am next Tuesday.
Additional Discount will also be applied to any clearance items found for these manufacturers!
Campaigns:
With the ending of last year all of the campaigns have also ended. We are working on several more and will have them released as soon as possible.
Charity Campaigns
Bienvenue et bon retour parmi nous, Toute l'équipe de RHDJapan vous présente ses vœux pour cette nouvelle année, nous voilà dans l'année du dragon, et nous allons continuer à mettre la barre de plus en plus haut afin de vous offrir la meilleure expérience possible en ligne.En offrant une nouvelle jeunesse à notre site bidJDM.com nous avons dorénavant comblé un manque dans notre service puisque nous pouvons vous permettre d'acquérir des pièces d'occasion pour compléter vos besoins et aller de paire avec les pièces neuves que vous souhaitez acquérir, ainsi qu'à peu près n'importe quel article en provenance du Japon!!!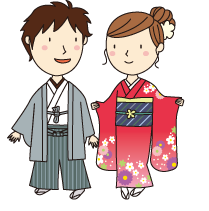 Lundi prochain, le 9 janvier est le jour de l'accession à la majorité, connu aussi sous le nom de 成人の日 (Seijin-no-hi)
C'est un jour où à lieu une cérémonie pour tous ceux qui auront 20 ans au cours de l'année, et en raison de ces festivités, l'équipe de RHDJapan sera en congé ce jour là!

Restons toutefois fidèles à nos habitudes, car comme toutes les semaines, voici venu l'heure de vous présenter la liste des marques en promo ce week end. Une remise supplémentaire de 6% est appliquée à tous les articles de toutes les marques listées ci-dessous sitôt que ceux-ci sont ajoutés au Caddie. Cette offre est valable jusqu'au mardi suivant, le 10 janvier à 9:00 am, heure de Tokyo.
Cette remise supplémentaire s'applique également à tous les articles en liquidation de ces fabricants!
Offres en cours:
Avec la fin de l'année les campagnes en cours se sont également terminées, mais rassurez vous, nous travaillons sur une paires d'offres qui ne vont pas vous laisser indiférents et que nous allons mettre en ligne dès que possible
Offres caritatives