MSC Challenge Yearbook for 2012 has just been released!
It is a 34-page full color high-quality print book reviewing the 2011 MSC Challenge season.
Information of the eligibility of MSC drivers  competing in D1SL covered as well as how to receive driver scholarships from manufacturers supporting the series.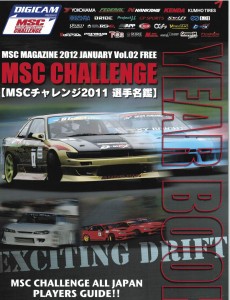 Like the previous year, big name amateur drivers from around Japan show up in the book with information of their placement within the many competing for championship gold.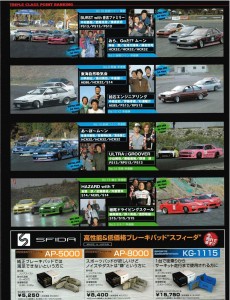 Here are some of the notable teams represented in the pages:
- Funky
- Run Free
- Illusion
- Burst
- Halloween Racing
- Night Walkers
- Club manS
- Magician
- H.D.O
- Sexy Knights
- Team Green
- D-Friends
- Quarter Mile
- Utra Groover
- motorFIX
- A~Bo~Moon
- Excite
- Mouse
and more!!
RHDJapan has been able to gather up 100 copies and will be offering them as a FREE Service with orders going out. In order to receive your copy please enter the following in the comment section at checkout :
'MSC Challenge Yearbook 2012'
more information on the series can be found at the MSC Official Site
In addition to the Yearbooks RHDJapan will be offering a campaign on the different manufacturers that are supporting the MSC Challenge. We will be providing an additional 6% discount on products from all Sponsors of this series!!
APP
BRIDE
D-Max
Okuyama
ORC
Project Mu
GP Sports
Gruppe M
RS-R
SWIFT/Tohatsu Springs
Yokomo
For any requests on parts not listed on the RHDJapan site and for any of the wheel sponsors items please contact us directly through the 'contact us' form on the site.
*This campaign will be available until all of the yearbooks are gone.
**limit of 1 piece per order.
Additional Discount will also be applied to any clearance items found for these manufacturers!
Campaigns:
TRUST Intercooler Campaign ~Feb29
D-Max Aerokit Campaign ~Feb28
Charity Campaigns