Hello and warm greetings from the RHDJapan blog spot. As the year comes to a close we hope that 2013 has been prosperous, rewarding and memorable for each of you. Wishing more of the good and less of the bad for everyone as we enter the long awaited year of the Horse!

Once again, many thanks to those who given us insight, input, inspiration and those who have continued to support RHDJapan!
It is that time of year in which the timing of orders is crucial when required for the Holiday Season. With the New Year being the biggest Holiday time in Japan and Tokyo Auto Salon being the most important event for many of the manufacturers lead-time to process orders may take longer than normal. For items that are  'made to order' may take more time than what is stated on our site.
The quickest way to get an order in motion for paypal orders is to place the order directly through the site. If there is an urgency for us to ship by a specific day this year please put the note in the comments section at checkout. In the case that we cannot guarantee the shipment by this date you will be informed immediately with the option for a full and immediate refund. For bank transfer orders please feel free to create the order on the site and then send the order number through the contact form as a request for lead time.
For orders on parts that are not made to order and required for Christmas, the last date for orders would be Dec 6 (9:00am JST).   Orders placed by the 10th of December should be shipped before the end of the year. Any orders placed after this date will most likely be delivered by Mid-January. These dates are not guarantees, they are only tentative. We will do our best to process all orders as quickly as possible and also keep customers updated with accurate information.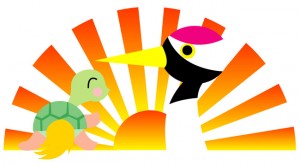 RHDJapan will be having our last Shipping day on the 27th of December and will resume back shipping on the 6th of January.