Greetings from the RHDJapan blog and team. The 21st was another official National Holiday which marked the beginning of the Spring Season. After a long cold winter season it is quite exciting to have the warmer seasons soon to come. Along with seasons changing also marks the beginning of the motorsports seasons. After a couple years running our sponsorship program in conjunction with select manufacturers we are proud to announce that we will have more support from these JDM brands and also have more resources allocated to sponsoring this year!
Whether you machine is for show use, time attack or drift and your driving is at the top of the game or just entering competition if you are passionate about what you are doing and will proudly and respectfully represent the RHDJapan logo please feel free to forward us your sponsorship proposal form for review. As resources are limited the quicker the better, please send information through the contact form.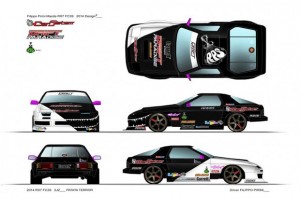 a rendering of your machine with RHDJapan logo's makes it easier for us to evaluate the proposal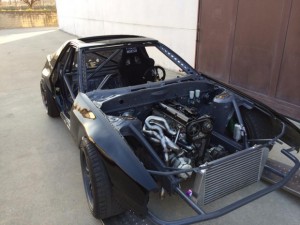 sometimes uniqueness and originality can catch our attention as seen with Mr. Pirini's FC3S!
In addition to this batch of weekend specials we are also adding some of these select companies that have helped cooperate in our sponsorship program!
Add any of the products from any of the manufacturers listed below to your shopping cart to get the additional 6% discount applied along with the total shipped price to your location!