Hello from the RHDJapan Blog Spot. The FEDEX Kansai Hub located in the Osaka Port is now in full operation. With this new Hub there will be more daily flights out of Osaka flying directly to the other main hubs resulting in an even quicker delivery time. Along with the hub comes better processing and less physical handling of packages which will also lower the possibility of that rare damage in transit. Lastly, we have been able to get some slightly better rates which are now updated to the site. With these improvements here and there gives some extra incentive to use the great services of FEDEX when placing your orders with RHDJapan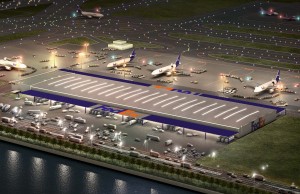 The Kansai Hub is over three times larger than the previous setup capable of processing 9000 packages and hour with up to 7 planes coming in and out! 
Add any of the products from any of the manufacturers listed below to your shopping cart to get the additional 6% discount applied along with the total shipped price to your location!
Tagged as: AutoExe, Blitz, border, Colt Speed, Cruise, Cusco, D-Max, G-Corporation, HPI, KTS, MoonFace, Naprec, NARDI, RE-Amemiya, RH9, Sard, Spoon Sports, Super Now, Tommy Kaira, Ultra
Comments Off