Hello from the RHDJapan blog. The sun is starting to rise a little earlier and hang on for a little bit longer these days. After a long winter is it a nice feeling to start seeing the change ?to something a little bit warmer. ?There will be lots of great campaigns coming, please keep checking the site for great deals!
RHDJapan has some good news for fans of the Super GT series!! ?RHDJapan has been lucky enough to receive a couple JUMBO wall posters featuring the 'FIRST WIN in THAILAND' ?'Win a Fierce Battle!' celebration! These are not for sale and very limited. Great for the avid NISMO fans collection! ?To take advantage of this offer please add the following comment at checkout from the site:
#FierceBattle
As the item is large (just over 100cm long!) the order must have at least 1meter of open space within the box required to ship the order. There are only a limited qty available and therefore this offer will expire with this round of Weekend Specials.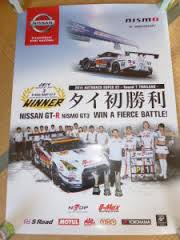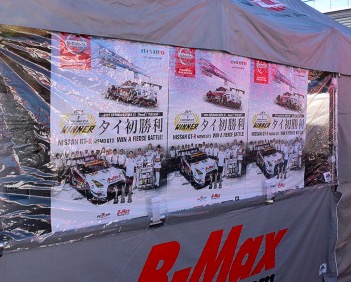 Extra Special savings on these brands which will also have a Qty Discount available! This will be an additional discount of JPY1000 for the 2nd item purchased and +JPY500 for each additional item purchased from the same manufacturer!
Double up Discounted Brands:
Standard Weekend Specials (6% discount):