Hello from the RHDJapan blog and welcome to the last Quarter of 2015. With the ending of September also came a close to the majority of Summer Campaigns. RHDJapan works to keep the campaigns fresh and we a great variety of new great deals being announced in this post.
Wishing all a Great Weekend!
FREE Tomei Head Gasket Camaign
SUPER NOW Super Discount 12% ALL Parts for October
Last production LOT pre-discontinuation sale on select SARD injectors:
LAST CHANCE TO PURCHASE
EXTRA 7% DOWN
3S-GTE, 1JZ-GTE, 2JZ-GTE, EJ20, VG30DETT
3S-GTE, 1JZ-GTE, 2JZ-GTE, EJ20, VG30DETT 
CA18DET, SR20DET 13B, RB26ETT, 4G63
Revival of the Sparky-kun NGK character strap FREEBIE & Discount while weekend specials last
8% off all DEFI meters until the end of the year!
Get an extra 500 Bonus Point Silver Nugget and 4% discount on all Cusco Suspension!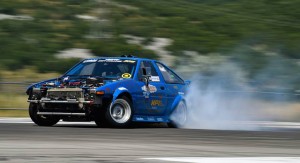 Wishing all nice power, nice angle, nice balance as we enter the last quarter of 2015. 
Piloted like a doctor
cutting like a surgeon
with Clemens-sensei in cockpit!!
Photo's courtesy of Mladen Lamesic Photography (thank you)
Weekend Specials:
Additional Campaigns:
APEX Campaigns - Power Intake Filters
Tagged as: ACRE, APP, aragosta, AutoExe, Bee-R, Blitz, Cruise, Denso, HKB Sports, HKS, J's Racing, JUN Auto, KTS, Naprec, NARDI, NGK, Nismo, Ohlins, Okuyama, R-Magic, RE-Amemiya, Tomei, Yashio Factory
Comments Off