Greetings from the RHDJapan team. We would like to announce the first of our new brake/handling campaigns starting off the Spring Season. Get an additional 5% discount on any Brake Pad/Shoe on the site.
~April 29 6:00JST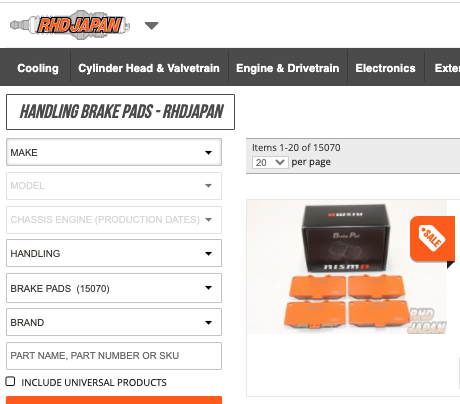 With over 15,000 different Brake Pad/ Brake Shoe applications from 2 dozen different manufacturers available on the site we have great options for just about any vehicle. All applications are covered from a variety of different specs for competition motorsports to street and sports, show and stance along with more cost effective alternatives to OEM pads.

With a wide range of tuning potential in beefing up performance of the factory brake system to the various types of brake system upgrades selecting the most adequate brake pads is crucial to optimum performance and safety for your setting and driving preferences.