Welcome to the RHDJapan blog. Continuing on with one of our newer style of discount, the Big Nickel One Coin. These are  running randomly throughout the month and will go one for 1 whole week. It included an upfront discount of JPY500!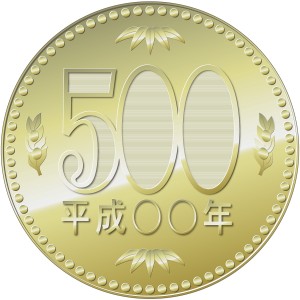 The JPY500 Coin, The 'Big Nickel' of Japan. A valuable coin just enough to get a quality
'One Coin' bento box lunch or drink and a light snack.
Discount is available for ALL items on select brands.  Add more than qty of 1 from these manufacturers and see additional discounts applied at checkout!
 Discounts of  additional 38% can be had on this offer!
Get up to 23% discount from  Colt Speed
Get up to 35% discount from  FEEL's Honda Twin Cam
Get up to 35% discount from  Moonface
Get up to 10% discount from  Nagisa Auto
Get up to 38% discount from  R-Magic
Get up to 33% discount from  RS Watanabe
Get up to 24% discount from URAS
Get up to 19% discount from Works Bell
Any Consolidation Quote request placed during the campaign will qualify for extended expiration time of 1 week.