Hello from the RHDJapan team. We are proud to announce another campaign which will involve Project Mu Brake Pads! Starting off with an additional 10% discount on the Front/Rear Set of HC+ Series Brake Pads!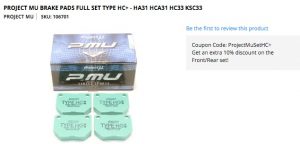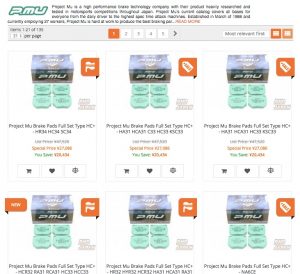 All vehicles that have front/rear pads as a set will be listed for both pads and shoe applications. The B-Spec, HC-CS, K-Sports,
NS, NS-C, Boom Wagon and K-Street will also be introduced with special pricing. For any urgent requests please contact us with your requirements!
Welcome to the RHDJapan blog. Back in action is the popular Project Mu Brake Pad Campaign. Further discounts are provided on select series of pads when purchased as a Front and Rear set.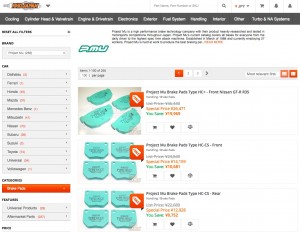 Discounts are available on the following series:
Type HC+
Type HC-CS
B-Spec
K-Sports
Type NS
NS-C
Boom Wagon
K-Street
We are currently in the middle of rewriting and adding more listings. If the coupon code is not listed for your desired pads from the above listed series please contact us and we will get the coupon setup for you.