Hello from the RHDJapan team. We are proud to announce another campaign which will involve Project Mu Brake Pads! Starting off with an additional 10% discount on the Front/Rear Set of HC+ Series Brake Pads!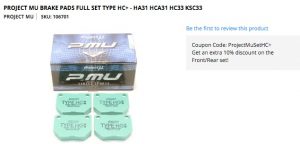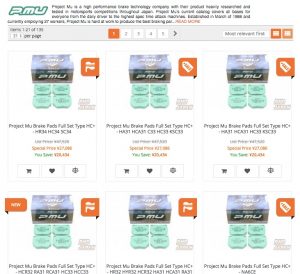 All vehicles that have front/rear pads as a set will be listed for both pads and shoe applications. The B-Spec, HC-CS, K-Sports,
NS, NS-C, Boom Wagon and K-Street will also be introduced with special pricing. For any urgent requests please contact us with your requirements!