Hello from hot and sunny Tokyo along with the RHDJapan team!
We have another exciting batch of brands to include for specials this week and have also started our big Clearance Campaign! As we get more manufacturers and shops involved more items will be added in the upcoming weeks.
The items included in the Clearance Campaign are guaranteed to be the best pricing by far!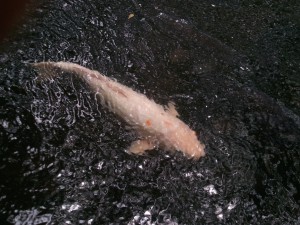 In addition to these new campaigns, RHDJapan will be extending an
additional 6% discount on all parts for 9 different brands
in this batch of weekend specials!!
Follow the links below and use the pin-point search function for finer tuned searches.
Add the items to your shopping cart to see the total shipped price to your location.
Work Wheels Japan
KYO-EI / KICS
Silk Road
URAS
WELD
HKB Sports
Power Enterprise
Ohlins
NISMO
Fresh Campaigns
HKS EVC 5 Campaign Limited Availability!
Other on-going campaigns:
SARD Cooling Campaign ~June 29
APP Braking Campaigns ~July 28
All Brands Fuel Injector Campaign ~June 30
DEFI Advance Series Campaign 35% Off Control Unit Extended! ~Jun 31
TEIN Coilover Big Sale Extended!! ~Jun 30
TRUST Power Up Campaign RB26 Limited Availability!!
HKS FREE Spark Plug Campaign ~August 24
TRUST Suspension Campaign ~Aug 30
TRUST Muffler Campaign ~August 30
TRUST Cooling Campaign ~August 30