Welcome to the RHDJapan blog! This week we have made an extra push for selected items with the big brands in our clearance section. We plan to continue to bump up the clearance section and also have some more great campaigns to be released. Stay Tuned with RHDJapan!
With the support of you all we have finally been able to reach the milestone mark of 20,000 fans on our facebook page! In celebration we have just listed a massive batch of FREEBIES available for all with processing orders. It has just been listed and all items are on a first come first serve basis. Come and get 'em!
From the end of April we will be entering the Golden Week Holiday. The RHDJapan staff will all be away in observance of this National Holiday and shipments will not be made from April 30~May4. Please understand that there will be a slight delay on orders at this time.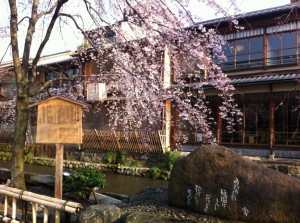 Beginning of the Hanami season just starting in Gion, Kyoto
Like we do everyweek at this time we will be listing the select brands that will be offered at an additional 6% discount will be applied to any parts from any of the manufacturers listed below. These specials end at 9:00am next Monday!
Additional Discount will also be applied to any clearance items found for these manufacturers!
Campaigns:
MSC Challenge Campaign ~Limited Offer
Project Mu Double Up Campaign ~June 15
APP HID Lighting Double Up Campaign ~June 28
Charity Campaigns
Save Japan Charity Jacket w/ RHDJapan Patch
Bonjour et bienvenue à tous sur le Blog de RHDJapan!! Cette semaine nous avons augmenté le nombre d'articles de grandes marques dans notre section à prix cassés Et nous avons le projet de continuer dans cette voie et de continuer à élargir cette section, ainsi que de continuer à augmenter le nombre d'offres promotionnelles que nous mettons à votre disposition! Stay tuned!!!
Grâce à votre soutient à tous, nous avons atteint récemment la barre des 20,000 fan sur notre page facebook ! Et pour fêter cela nous avons listé une grosse fournée de Cadeaux mis à disposition de tous ceux d'entre vous qui ont une commande en cours de traitement. La liste a été mise en ligne récement et comme toujours c'est au premier servi, alors venez vite réclamer le votre!
A partir de la fin du mois d'avril, nous allons entrer de la période de célébration de la Golden Week et pour cette raison le personnel de RHDJapan ne sera pas au bureau et les expéditions seront suspendues entre le 30 avril et le 4 mai. Merci de votre compréhension au regard du léger retard que peuvent prendre vos commandes à cette période.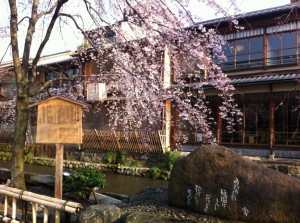 Début de la saison des Hanami, ici dans le quartier de Gion à Kyoto.
Et bien sur comme nous le faisons chaque semaines à la même heure, voici la liste des marques sur lesquelles nous vous offrons une remise additionnelle supplémentaire de 6% tout au long du week end et ce jusqu'à lundi matin 9:00 am!!
La remise complémentaire est également appliquée à tous les articles de la section à prix cassés de ces même fabricants!
Offres promotionnelles :
MSC Challenge Campaign ~Limited Offer
Project Mu Double Up Campaign ~June 15
APP HID Lighting Double Up Campaign ~June 28
Charity Campaigns