TGIF and welcome to the RHDJapan Blog! The temperature has dropped and it looks like we are now officially in the Fall season and being close to Kyoto is going to be very exciting this year when the leaves start to change colors later in the season. We wish that everyone else is enjoying the changing of seasons where ever you might be. The year is gong by quickly, make sure you enjoy!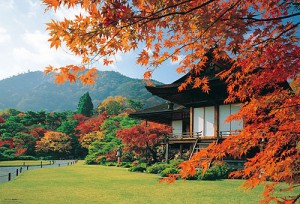 Ginkakuji (The Silver Temple) and a must-see in Kyoto
There are also still many FREEBIES available for any orders placed with RHDJapan! Make sure to check check and 'like' the RHDJapan FB page to get in on the extra offers from the team.
RHDJapan will be extending an additional 6% discount on some select manufacturers until 9:00a.m Monday, October 15
This additional discount will also be further applied to all items on Clearance!!
Campaigns:
Ignition and Spark Plug Campaign ~Oct 31
Endless Brake Kit Campaign ~Oct 31
Charity Campaigns
Save Japan Charity Jacket w/ RHDJapan Patch