Hello from the RHDJapan crew and blog spot. This week we have started back up some Clearance Specials for one off special pricing on select items. The first batch has been listed to our Facebook Page, the next items that go on clearance will be announced here at the RHDJapan Blog.
For the upcoming Obon Holiday season in mid-August some of the larger manufacturers will be taking the whole week of the 10th~14th of August. Most of the companies along with the RHDJapan team will take off from the 13th~14th. This may cause some delays in orders placed from late this month until the holiday has finished.
Fresh campaign for the rest of the year and one great for the light-tune crowd!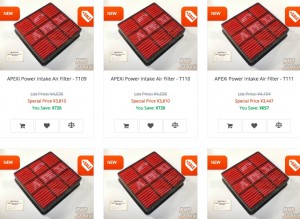 In addition we have put up a mini-campaign for the Cusco LSD's and Roll Cages as well!
Special50 offers this week will include different kinds of performance oil for both differential and braking. We will keep this offer going for a whole week!
additional 50% discount our sale price!! 
Offers are valid until coupon no longer works. Click above links for more info.
Additional Campaigns:
First time ever ADVANCE Alternators
Very rare APEXi Campaign for  DIN Meter & Power FC Commander
Something special on the V-Layout Kits  for FD3S from TRUST
little extra incentive for HKS Suspension and Mufflers
Standard Weekend Specials (6% discount):