Hello from the RHDJapan and blog. It's just about that time of year again. Summer time every year Japanese companies close down for a short break to observe the Obon Holiday.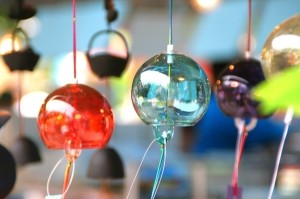 What is this you may ask? Here is a quote from wikipedia:
Obon or just Bon is a Japanese Buddhist custom to honor the departed (deceased) spirits of one's ancestors. This Buddhist custom has evolved into a family reunion holiday during which people return to ancestral family places and visit and clean their ancestors' graves, and when the spirits of ancestors are supposed to revisit the household altars. Also called the Feast of Lanterns, it has been celebrated in Japan for more than 500 years and traditionally includes a dance, known as Bon-Odori.
The majority of manufacturers will be closed from the 9th to the 16th and a couple will be off until the 20th of the month. The companies with a longer holiday will be the OEM manufacturers and their Works companies. For orders that include OEM items placed from the 3rd could see up to a 2 week delay in processing. For the rest of orders we do not expect any more than a week delay on processing orders.  The RHDJapan team will be away from the office from the 9th to the 15th. We apologize for any delays on your urgent items and will be working to process and ship out orders with utmost urgency.
Campaigns:
RE-Amemiya WTAC 2012 Campaign ~August 13
ARC Cooling Campaign ~August 17
HKS Muffler & Extra Consolidation Campaign ~August 24
HKS Metal Catalyzer Campaign ~August 24
HKS FREE EVC Campaign ~August 24
SARD Cooling Campaign ~August 30
HPI Cooling Campaign ~August 30
HPI Intercooler Campaign ~August 30
TRUST GReddy Suspension Campaign ~Aug 30
TRUST Turbine Kit Campaign ~Aug 30
TEIN Suspension Campaign ~Sept 27
Charity Campaigns
Save Japan Charity Jacket w/ RHDJapan Patch