Hello from the RHDJapan crew and blog spot.
This week after next is known as Silver Week in which the 21st~23rd are National Holidays. In observance of these holidays the RHDJapan team will not be able to make shipments during this time. This may cause up to a 3 day delay from normal processing time. Please understand before placing highly time sensitive orders.
We still have a couple double sided JUMBO posters from Top Secret. If you place an order while the Weekend Specials are active and the box required for the shipment is at least 1 meter we will be more than happy to get one of these included for you. Please put the following in the comment section at checkout:
BIGTopSecretFan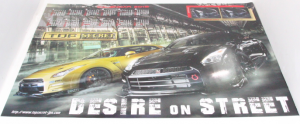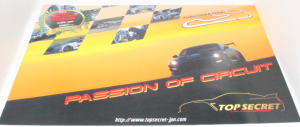 Get massive discounts on Oil 50% Off!
Offers are valid until coupon no longer works. Click above links for more info.
Additional Campaigns:
APEX Campaigns - Power Intake Filters, PFC Commander, DIN Meter
Cusco Campaign - LSD's, suspension  & Rollcages ~End of Sept
HKS Exhaust & Towel Campaign ~ ONLY 1 LEFT
TRUST - Intercooler, V-Layout, Turbo & Sports Suction, Turbo & Spark Plugs campaign ~End of Sept
The HPI Cooling Campaign is right for those who would like to take extra measures during this hot summer
Exedy Mini Campaign ~ End of Sept
ADVANCE Alternator Big Discount Campaign!
Standard Weekend Specials (6% discount):