Greetings from the RHDJapan blog and team. We are proud to announce a wide variety of superb campaigns that have recently been added to the site. From FREE maker 2016 calendars to 50% on select Exedy Clutches and 100% discounts on HKS EVC's and Surgetanks we have something extra for just about all applications!
In addition, we now have a members only private store for something long overdue and highly anticipated! Log in to your account to see the new updates!
ADVANCE Alternator Campaign (bumped up to 20%!) ~Feb 24
FREE HKS GT1000 Surge Tank Campaign ~Mar 30
FREE HKS EVC Boost Controller Campaign ~Mar 30
HKS Hipermax IV SP Suspension Campaign ~Mar 30
Super Now Sticker Campaign ~Supplies Last
ORC Clutch Campaign Silver Nugget ~Mar 30
KAAZ LSD & Oil Campaign ~Supplies Last
APP SFIDA Brake Pad & Fluid Campaign ~Supplies Last
Exedy Clutch Campaign ~March 30
Calendar Campaigns:
HKS Muffler & Wall Calendar Campaign  ~supplies run out
Cusco Poster Calendar Campaign ~supplies run out
Mugen Calendar Campaign ~supplies run out (now also available with select items from: Spoon, J's Racing, FEEL's and Seeker)
Fujitsubo Wall Calendar +Points Campaign ~supplies run out
Exedy Calendar Campaign +Bonus Points ~supplies run out
Top Secret Poster Calendar +Bonus Points ~supplies run out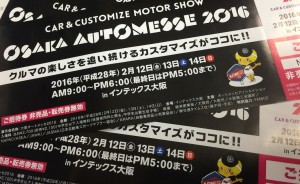 This very special batch of weekend specials will pay tribute to the many different manufacturers/shops that year in and year out relentlessly work to make the Osaka Auto Messe a possibility for enthusiasts.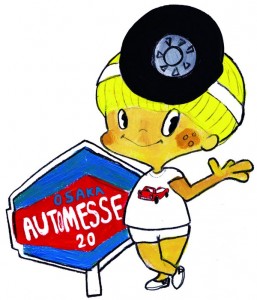 20th year Anniversary of Osaka Auto Messe!
This campaign will be going on for one whole week and will end on 19 Feb 12:00am JST!
Add any of the products from any of the  100+ manufacturers listed below to your shopping cart to get the additional 6% discount applied along with the total shipped price to your location!
Option, G-Works, Drift Tengoku