Greetings from the RHDJapan team and thank you for checking our blog. This week we have finalized all of the many different great campaigns from HKS. Please link to HKS Campaigns for all campaign information. Continuing on with the FREEBIES for Calendars and Posters we have added 5 more options!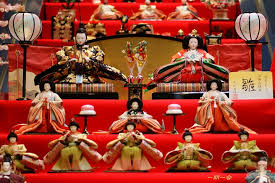 ceremonial dolls for Hinamatsuri (ひな祭り) Girls Day
With the new Fiscal Year soon approaching there will be price hikes from different manufacturers. As we get the information we will create a pre-price increase campaign for as long as possible. NISMO price increase
This batch of Weekend Specials will include an additional 6% discount on the following brands:
With the many major discounts on all of the subcategories below we have included all other brands within the same category for a better deal until the end of March!
Discounts on all Coilover Kits
Up to 50% discount on Clutch Kits
Up to 10% on Fuel Pumps
Campaigns on all  Stroker Kit
Better pricing on all Turbo Kits
 Improved deals on all Supercharger Kits
Deals on all Air Intake Kits