Thank you for checking the RHDJapan blog. This post is to provide an update on the discontinuation from Nippon Seiki/DEFI on the Advance Control Unit. Since the original release in 2013 the Advance Control Unit had undergone one minor update and no price changes.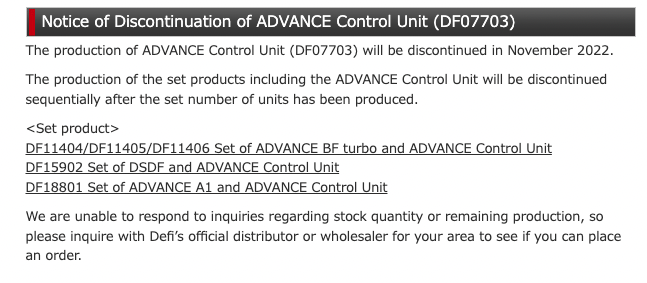 As with most electronics the new release would expect to have a price hike, it is reported that the official release may take extra time.

We have picked up the last available stock, please consider this last chance for those who are not looking to wait to get their ADVANCE Meters up and running.