Thank you for visiting the RHDJapan blog. We are extremely proud to announce another great campaign on the ultimate company in aeroparts, Varis! By far the best prices available from RHDJapan ever with a 10% discount on the whole lineup!
Be prepared for race season by placing your order early as most products are taking at least 2 months to be manufactured by the craftsman at Varis.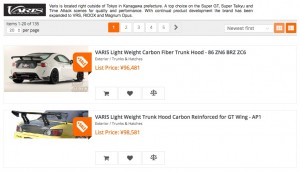 For items not already listed on RHDJapan please make a request through the contact form.
Welcome to the RHDJapan blog and another campaign. In this campaign we will offering some great specials on the whole lineup of bonnets from drift parts aero specialists, Origin Labo. The offer will extended for both Type-1 and Type-2 bonnets in either FRP or Carbon! The Origin bonnets are a great combination of cost performance/quality and are available for a wide variety of popular drift vehicles!
For those looking for increased cooling with the aggressive looking mid-duct they Type-1 bonnet would be recommended. For those looking for ultimate cooling, the Type-2 bonnet is recommended.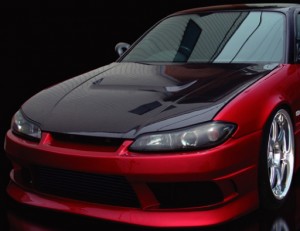 The discount on all FRP bonnets will be an additional JPY2500 and The discount on all Carbon bonnets will be an additional JPY6500!
Create a test order to get your adjusted total (put 'OriginBonnet' campaign as the subject in the e-mail to us)
As an alternative to the discount we can include ONE of the available Kanji Emotion T-Shirts for FRP bonnets and THREE pieces for Carbon Bonnets!

blog password : KI-DO-AI-RAKU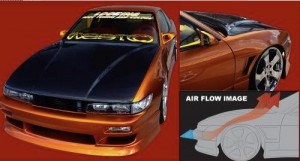 Campaigns:
SARD Racing Blow Off Campaign ~Oct 15
BLITZ SE Intercooler Campaign ~Oct 15
Blitz Radiator Campaign & Wagara Items ~Oct 19
Ignition and Spark Plug Campaign ~Oct 31
TEIN Suspension Campaign ~Sept 27
Central 20 Cooling Bonnet Campaign ~Sept 28
Charity Campaigns
Save Japan Charity Jacket w/ RHDJapan Patch